School of Public Affairs hosts webinar about fiscal implications of COVID-19 on state and local government
Public finance faculty discuss pandemic's impacts on Colorado economy
Emma Martz | School of Public Affairs
Jun 1, 2020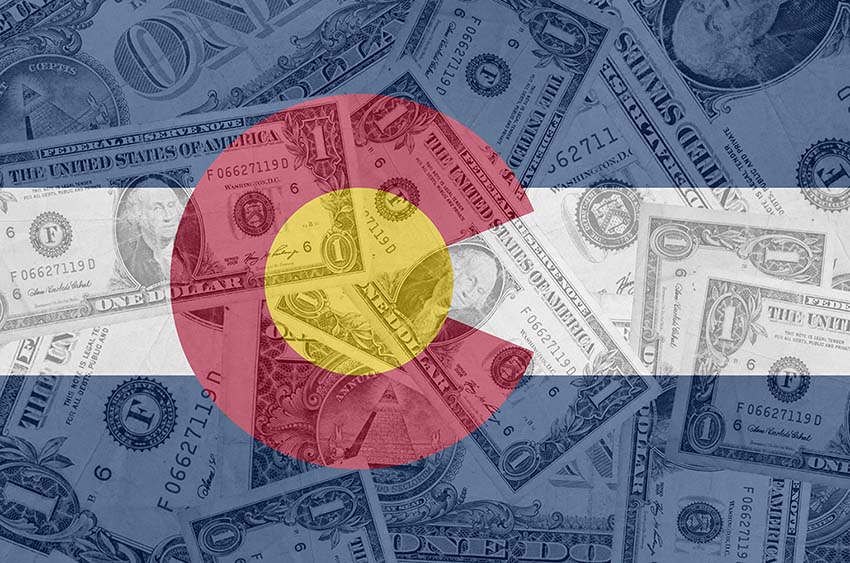 On May 21, the CU Denver School of Public Affairs hosted its second COVID-19-focused webinar, this time focusing on the fiscal implications of the pandemic on state and local governments. The webinar featured Drs.
Todd Ely
,
Christine Martell
and
Geoffrey Propheter
, a few of the school's experts on public finance.
Dean Paul Teske
moderated the discussion.
The panelists provided their insights into the fiscal challenges that COVID-19 has presented to all levels of government and which parts of the economy have been hit the hardest, chiefly due to the decline in face-to-face business transactions as many Colorado businesses had to temporary close to comply with the Governor's stay-at-home order and social distancing requirements.
"Economies are built on transactions," said Dean Paul Teske. He explained how governments tend to support themselves by taxing those transactions, and that although our biggest problem is a public health problem, it is closely followed by economic and public finance problems.
The panelists also delved into the state's challenges with a predicted $3.3 billion shortfall in the budget for the next fiscal year. We have resilient public finance systems in the United States, said Ely, but they're not set up to cope with "black swan" events. He explained that although the federal government has flexibility with its budget, state and local governments are required to have balanced budgets. The three ways to address a budget shortfall are to raise revenue (not politically viable during this pandemic, according to Ely), to cut spending, which would be difficult to do because demand for services will increase due to unemployment, or to use reserves, which is the state's most likely option, according to Ely.
According to Martell, the pandemic highlights that our economic well-being depends on everyone's economic well-being. She cited tourism, hospitality, food and beverage, oil and gas, agriculture and retail as the hardest hit industries in Colorado and predicts a hit to the aerospace and financial services industries.
Propheter predicts that people will be willing to make trade-offs in our budgets to "get outside and do something" and that maybe the retail and food and beverage industries will bounce back more quickly than expected. "We're tired of being inside!" said Propheter.
The panel also discussed how higher education institutions, like CU Denver, whose budgets depend on a combination of student tuition and fees and state support based on enrollments, have also been negatively affected because of the uncertainty caused by COVID-19.
Categories:
Colorado & Communities

Public Management & Finance

School of Public Affairs

|
Tags:
Christine Martell
COVID-19
Faculty
Geoffrey Propheter
Paul Teske
Public finance
School of Public Affairs
Todd Ely