School of Public Affairs establishes new Center for Policy and Democracy
Toula Wellbrook | School of Public Affairs
Feb 24, 2022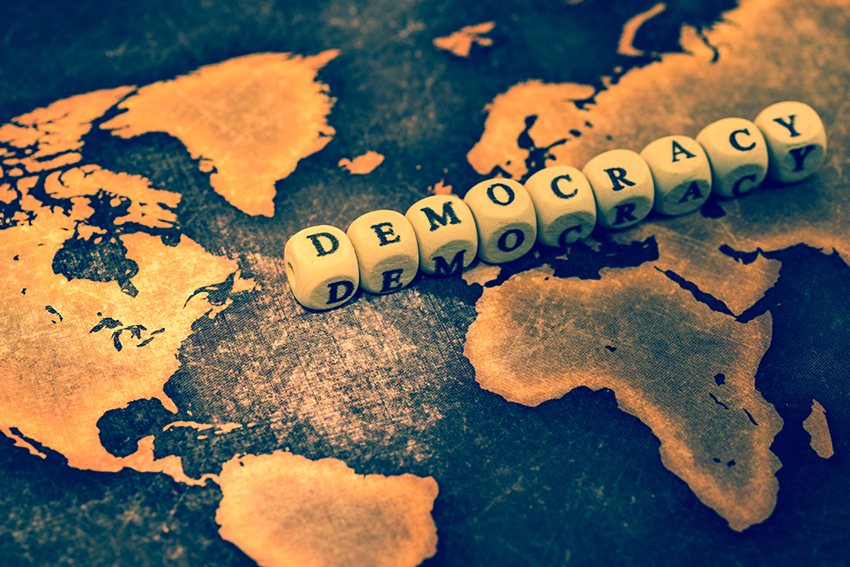 The
School of Public Affairs
at the University of Colorado Denver has established a new
Center for Policy and Democracy
(CPD), with the mission of facilitating multi-disciplinary research, teaching, and outreach focused on public policy and democracy within the School of Public Affairs and across CU Denver. The new center, co-directed by Professors
Tanya Heikkila
and
Chris Weible
, is holistic in its approach to science, practice, and substantive issues, and seeks diverse and inclusive experiences, perspectives, and participation.
"Universities play critical roles in building society's capacity to assess and inform public policy challenges, including the health of our democratic institutions," said Professor and Co-Director of the CPD Tanya Heikkila. "CPD will elevate the School of Public Affairs and CU Denver as national leaders on this front."
The CPD builds upon the networks and activities established with the Workshop on Policy Process Research (WOPPR) by the co-directors, and welcomes participation of CU Denver students and faculty, visiting scholars and fellows, and practitioner fellows.
"I am so excited to see this new Center building on the past foundation of WOPPR, and in concert with our new MPP," said Dean
Paul Teske
of the School of Public Affairs. "Professors Heikkila and Weible will take our research, teaching and practice around policy and democracy to a new level, at a time when fresh perspectives and impact are sorely needed."
Center programming will include a weekly Policy Workshop Seminar to support the CPD community and to establish key ties to the School of Public Affairs' new
Masters of Public Policy
(MPP) program. The Policy Workshop Seminar features critical analyses of policy and democracy scholarship, in-depth discussions of student research, exploration of contemporary events, and guest lectures by scholars and practitioners.
"The Center for Policy and Democracy serves as a hub for our students and communities in connecting knowledge and action," said Professor and Co-Director of the CPD Chris Weible. "The CPD also adds momentum to CU Denver becoming the first equity-serving institution through designing and implementing policy processes that contribute to greater human dignity for all."
Additional events and workshops will be hosted by CPD to support faculty and students in areas such as grant writing, methodological training, and research on issues related to public policy and democracy. CPD co-directors will coordinate with and support related campus wide efforts, such as CU Denver's new Collaborative for Building Democratic Communities.
The CPD has been established with the generous support of the
Peter and Linda deLeon Fund for Policy and Democracy
. For more information, visit
publicaffairs.ucdenver.edu/cpd
or contact
spa.cpd@ucdenver.edu
.
Categories:
Center for Policy and Democracy

Colorado & Communities

Public Policy & Society

School of Public Affairs

|
Tags:
Center for Policy and Democracy
School of Public Affairs