Q&A with criminal justice student Mackenzie Matzeder
Toula Wellbrook | School of Public Affairs
Aug 2, 2021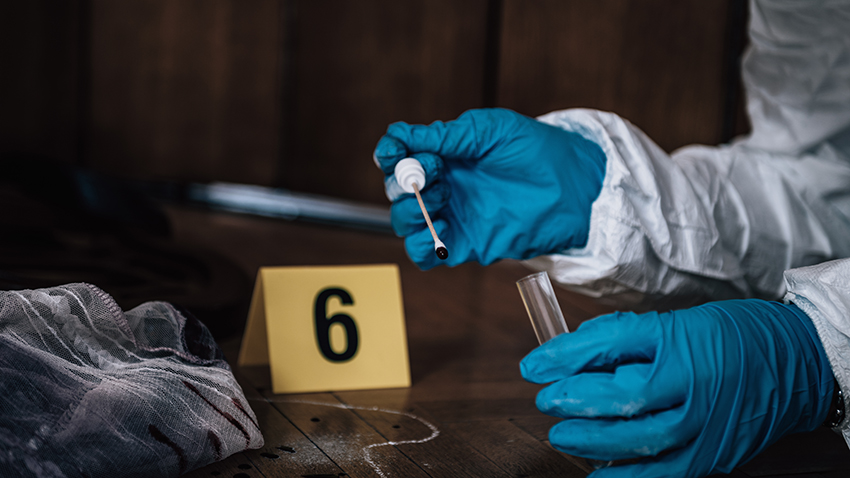 In this School of Public Affairs interview, student Mackenzie Matzeder discusses her motivation to pursue a
Bachelor of Arts in Criminal Justice
with a minor in biology at CU Denver and her experience of living on campus as a freshman during COVID-19.
Tell me a little bit about yourself: Where are you from? What are your interests and hobbies?

My name is Mackenzie Matzeder, and I am an out-of-state student from Kansas City, Missouri. Some of my interests include baking, drawing, reading, and watching an excessive amount of TV shows. I also enjoy spending time with the friends I have made here at CU Denver and getting to see new places in Colorado.
What influenced you to choose CU Denver for your Bachelor of Arts in Criminal Justice degree?

I have always loved Colorado, and when I started the process of applying to colleges I knew I was going to end up at a school in Colorado. I was visiting family the summer before my junior year of high school, and I decided to take a tour of CU Denver. The minute I stepped onto the campus I felt like I had found exactly where I belonged. Every person I met and every building I walked through made me feel like I was at home. Becoming a CSI has been my greatest goal for many years, and I felt as though I could accomplish that goal at CU Denver.
You also have a biology minor declared. Tell us more about that interest.

My senior year of high school I got the opportunity to job shadow at the Kansas City Crime Lab, and they gave me a very valuable tip that I would not have known otherwise. When you are wanting to become a Crime Scene Investigator it is important to have either a major or at least a minor in a hard science because the skills you acquire in those courses are important for the job. There are many different scientific methods used in crime scene investigation, so it is important that you have experience in either biology or chemistry.
You lived on campus during your freshmen year. What was that experience like?

Living on Campus was the best decision I have ever made. It made me feel much more connected to the community and allowed me to meet some really great people. The RAs were all so nice and I couldn't have asked for a better experience. I now have the pleasure of working for the Lynx Crossing Residence Hall at the Front Desk.
Tell us about a highlight from your freshmen year. Also, what is a challenge you experienced during your freshman year and how did you cope?

A highlight of my freshman year is just being able to live and be on campus despite Covid. I was lucky enough to have at least one on-campus class during both the fall and spring semesters. I still feel as though I got to have the college experience even with the challenge of Covid. A challenge that I faced however, is second guessing myself and if college was for me. Being out of state it made me question whether or not I would even be able to go off to college, but luckily I overcame my fears and doubts, and I made it. I am really glad that I was able to make it.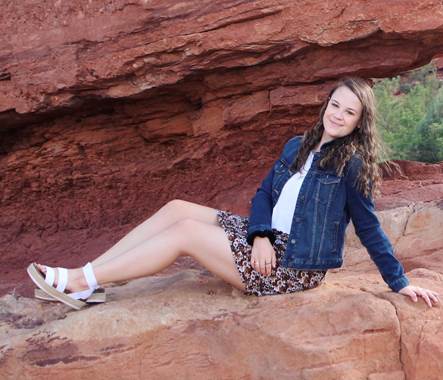 Congratulations on finishing a successful freshmen year of college! Looking back, what advice would you give future freshmen?

Some advice I would give to incoming freshman would be to never take one second of college for granted. The connections you make and the people you meet are so important. Make sure to get to know your professors and peers as those connections can turn into friendships. Take every opportunity that comes to you because those opportunities will be useful for the future. Also, just have fun, take classes that interest you, and make memories you can look back on fondly.
What's next for you? What are you looking forward to next year, and beyond?

I am looking forward to starting my second year of college as a Junior and hopefully starting some internships in my field of interest. I am also excited to make new memories and get to actually experience having multiple on-campus classes in the fall of 2021. This is just one step closer to graduating with my degree in Criminal Justice, and I can't wait!
Categories:
BACJ Student Features

School of Public Affairs

Student Features

|
Tags:
School of Public Affairs