Q&A with criminal justice student Lydia Buttrick
Toula Wellbrook | School of Public Affairs
Nov 5, 2021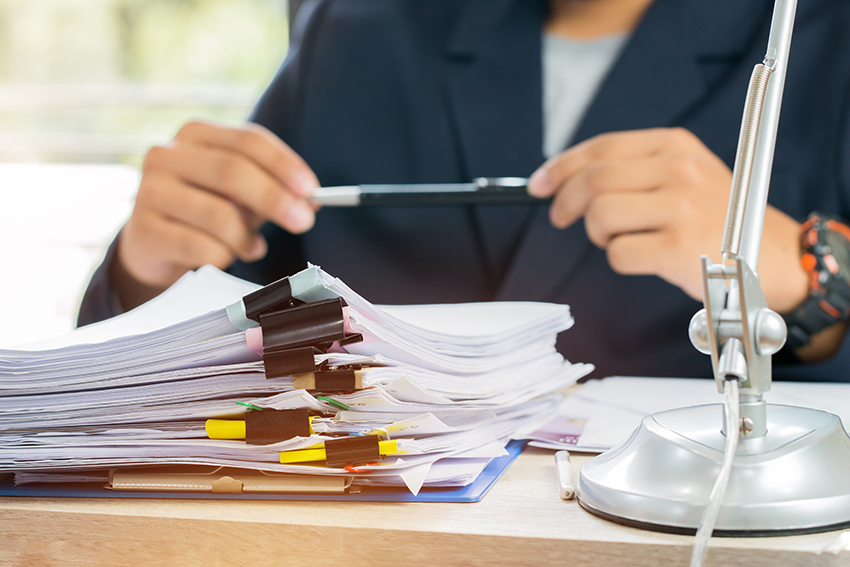 In this School of Public Affairs interview, student Lydia Buttrick discusses her motivation to pursue a
Bachelor of Arts in Criminal Justice
with a minor in Human Development & Family Relations at CU Denver and her internship experience with a criminal defense law firm in Denver.
Tell me a little bit about yourself: Where are you from? What are your interests and hobbies?

I was born in Boston, Massachusetts and grew up in a town about 40 minutes north of the city called Beverly. I graduated from Beverly High School in 2016 and knew that I wanted to leave the East Coast as soon as I could, so I packed up my things and moved to Denver that same summer. Since I was little, I've had a knack for cooking, and love to experiment in the kitchen. I began cooking at an early age and learned a lot from watching cooking channels on Food Network and YouTube. I like to cook exotic meals – anything from Indian, Mexican, sushi, Ethiopian, you name it. I've had to adapt from using a big kitchen growing up in my parent's house, to making do with just a microwave freshman year, so I've learned to be creative in how I cook things. I now appreciate my tiny apartment kitchen more than I ever thought I would.
What influenced you to choose CU Denver for your Bachelor of Arts in Criminal Justice degree?

I started my freshman year of college at an expensive, private school and knew on the first day that it wasn't for me. Most of the students came from very privileged backgrounds, and I did not feel like I fit in. There was a lot of academic pressure as well, and at the time I did not have any idea what I wanted to do with my life. I dropped out after the first semester and took six months off from school to really figure out where I wanted my life to go. I knew I wanted to continue college but did not know what school felt right for me.
After touring CU Denver and meeting with an academic advisor, I felt super at home. My first day of classes were a complete 180 from the year before—students were friendly, teachers were down to Earth and eager to help, and making friends was easy. I came in as an undeclared major, but one of the first classes I took was Intro to Criminal Justice with Professor Mary Dodge (anyone who has had her knows how amazing she is) and always looked forward to coming to class. Everything we learned was so interesting, and I knew I wanted to keep taking Criminal Justice classes. The next semester I took Crime Theory, and again looked so forward to that class each week. It finally clicked with me that my enthusiasm and interest in Criminal Justice classes meant that this was definitely my calling, and I then declared my major. I am so happy I made that decision and never once looked back after that.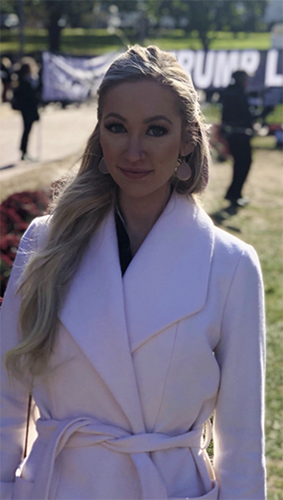 What was your journey in selecting CJ as your major and Human Development & Family Relations as your minor?

CU Denver requires you to take a diverse array of core curriculum classes, which is such a wonderful way to find out what interests you and what types of classes you enjoy. If you come into your first year knowing exactly what you want to do, consider yourself lucky!
If you have any doubts, though, I strongly suggest using those core curriculum requirements to your advantage, as one of those fields may really stick out to you. Whatever classes you enjoy, take another one in that field of study the next semester, and see if your interests stick. This is how I found both my major and my minor. I knew I after two classes that Criminal Justice was definitely my niche but also felt really drawn to Human Development & Family Relations classes after taking one my second semester.
Those classes really taught me a lot about myself; relationships, psychology, sexuality, sociology—all the topics related to humans and how we connect. Criminal Justice for me was preparing me for my career, but Human Development & Family Relations was a way for me to dig deeper into my own life and learn about the world around me.
During the final semester of your senior year, you interned with a local law firm. Can you tell us about that internship?

I interned at the Law Office of Michael Axt, a criminal defense law firm in Denver. Michael has been practicing law for nearly fifty years and has so much wisdom and experience in the field. On my first day, he gave me a murder case to work on and had me write a Discovery Report, which essentially explains the nature of the case, as well as the evidence received. This was such an exciting way to start my internship, and I was able to work on so many fascinating cases throughout the semester. I did everything from writing Motions, Discovery review, attending court hearings, corresponding with clients, answering phones and emails, organizing client files, writing invoices, and more. It was a very active internship, and for the first time in my life I felt really excited to come to work each day. Michael is such a joy to be around, and everyone in the office was upbeat and eager to show me the ropes.
Prior to completing your internship, what were your thoughts regarding the internship requirement? Were you looking forward to completing an internship? Were you anxious?

In all honesty, I dreaded completing the internship requirement. School was fun and exciting, but finally putting everything I learned to use seemed daunting and scary. I put it off until my last semester; however, in hindsight, I am glad I did because it allowed me to transition from school to work very smoothly. Because I ended up enjoying my internship, it really made me excited to start my career. While I had a good experience, it's also a great way to find out what you don't like, so do not be discouraged if your internship isn't your favorite. However, if you share my enthusiasm with Criminal Justice, I am sure you won't find many "boring" internships related to the field. Take your time looking and interview potential employers just as much as they interview you!
As a result of your internship, you were offered a full-time position as a paralegal! Congratulations! How are you feeling knowing that you are graduating shortly with a full-time job relevant to your degree and career goals?

I fell in love with working at Michael's office, so being offered a full-time position felt incredible. Shortly after starting my internship, I remember asking my boyfriend, "How am I ever going to find a job I like as much as this?" When Michael offered me the job as the office Paralegal, it was a no-brainer. I had already learned a lot of what the job entailed during my internship, so both Michael and I felt very comfortable putting me in the position. While not required, I am planning on taking a Paralegal Certificate Program in the fall to be best equipped for my office duties as a Paralegal, which involves a little more legal training than I have gotten from my Bachelor's in Criminal Justice. However, my degree definitely prepared me for the job, and I have used so much of what I have learned throughout college in my internship and now full-time position.
What advice do you have for future students?

Don't be discouraged if you don't know what you want to do! If you have any doubts, which is completely normal, go in undeclared and take as many different kinds of classes as you can. College is a time to explore who you are, and that time is so much more precious than it seems at the moment. It took me many sleepless nights, multiple schools, and countless classes to know what I wanted to do with my career, and even still, I didn't have a complete idea until being nearly graduated. CU Denver also has so many amazing career resources, as well as some of the best academic advisors to help you along the way. Take advantage of all they have to offer and don't be afraid to ask lots of questions.
Is there anything else that you'd like to share?

Because a majority of students commute to campus, it may seem as though there are less opportunities to socialize and make friends, but that is not the case! CU Denver offers so many amazing extracurricular activities, meetups, and other various exciting events. While there is less dorm life on campus, I actually found it much easier to make friends here than my first college that had required dorm life. I found students in all of my classes to be so friendly and welcoming, and usually found a group of people to hang out with in each class within the first few weeks. Chat with your desk neighbor, attend campus events, and just be yourself. We have such an incredible, diverse student body, and everyone here is just as eager to make friends.
Categories:
BACJ Student Features

School of Public Affairs

Student Features

|
Tags:
School of Public Affairs