School of Public Affairs webinar addresses policing, community relations
Emma Martz | School of Public Affairs
Jul 10, 2020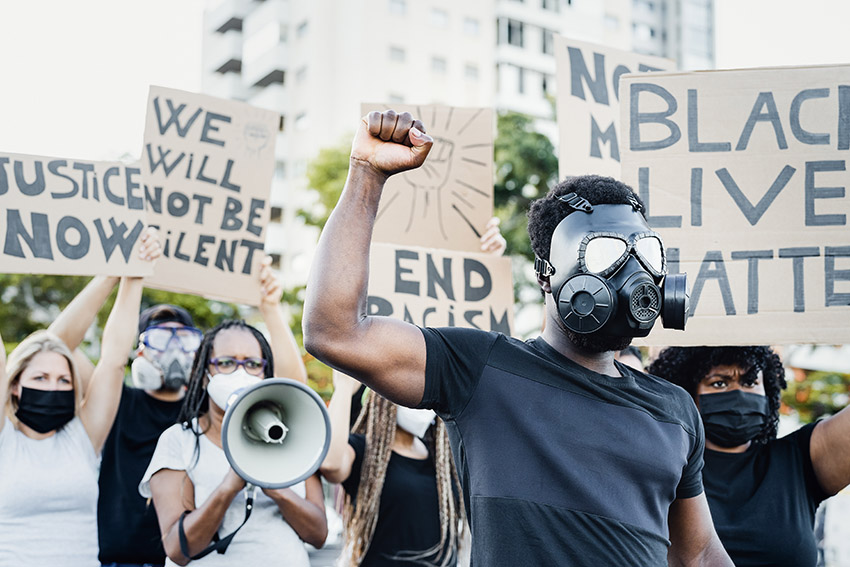 No issue has more national attention right now than police and community relationships and related racial inequities, after the brutal killings of George Floyd and others by police officers. Massive protests and calls for police reform continue across the nation, even as we continue to deal with the COVID-19 pandemic. The CU Denver School of Public Affairs hosted a webinar on June 30, delving into the topic of improving police and community relations.
The webinar featured an expert panel consisting of Dr. Jessie Lee, Executive Consultant for The Kaleidoscope Group and Former Executive Director of the National Organization of Black Law Enforcement Executives; Dr. Tanya Settles, CEO of Paradigm Public Affairs and CU Denver School of Public Affairs alumna, and Dr.
Paul Taylor
, Assistant Professor of Criminal Justice and Criminology at the CU Denver School of Public Affairs and a former Colorado law enforcement officer. Dr.
Mary Dodge
, Professor of Criminal Justice and Criminology at CU Denver School of Public Affairs, moderated the discussion.
With an abundance of questions submitted by community members prior to the webinar, Prof. Dodge was able to gauge the topics that registrants wanted to hear about most. The panel dove in to explaining why police and community relationships are important and how they are changing. Dr. Settles made the important point that "we need communities to re-engage with police and support proactive and socially responsible policing. But more importantly we need the police themselves to be open to reform and rethink what their role is." The panelists agreed that there have been persistent issues with these relationships, and that the issues are more visible now due to video footage and the heightened awareness that social media brings to the equation.
One suggested avenue for change to ameliorate police and community tensions was the use of community engagement to assist in reform or transformation. The panel cautioned that without a "common dialect", the disconnect between police and the communities they serve will persist. They also recommended that community members should be involved from the beginning of the process when hiring police officers, so that they feel involved – not at the end of the process. Dr. Lee suggested that working with a nonprofit organization for a "collaborative approach" or a "collective voice" could lead to more success in addressing communication issues.
The next topic addressed by the panel was the highly debated term and concepts around "defunding" the police. Dr. Taylor cautioned that completely eliminating funds for police is a "recipe for disaster." He suggested instead that "if we were to increase [funding to] those social support networks and institutions within communities, that would be ideal." He further suggested that the role of the police needs to be clearly defined for everyone. Additionally, the term "defunding" needs to be clearly defined, and done so in a way that is not politically driven, while also preparing for the different outcomes resulting from reallocating funds.
The panel also touched on the collection of data in law enforcement and how they can be used more efficiently, culture change and recruitment within police communities, de-militarization, and the concept of community policing.
Categories:
Colorado & Communities

Criminal Justice

Public Policy & Society

School of Public Affairs

|
Tags:
Mary Dodge
Paul Taylor
School of Public Affairs