Sara Reynolds Talks About Her Lifelong Passion for Public Service
50th Anniversary Profile
Joan Fishburn | School of Public Affairs
Nov 2, 2022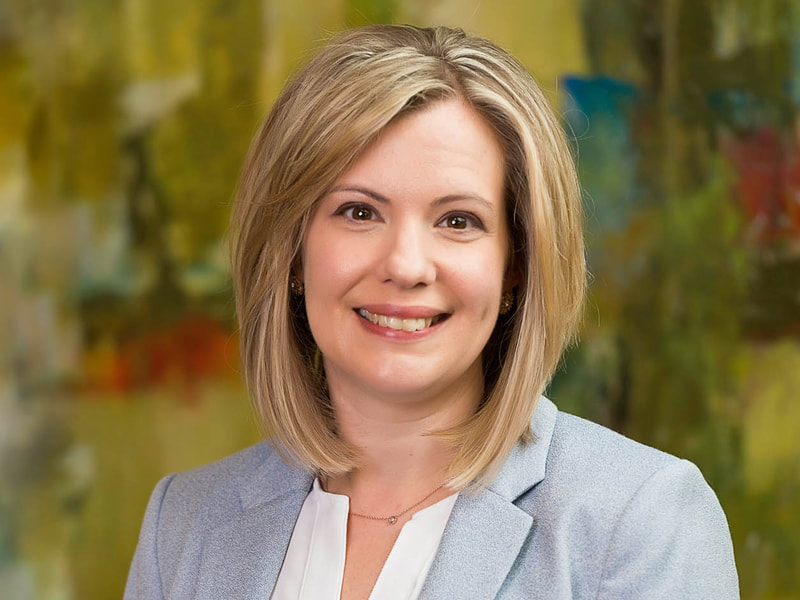 Sara Reynolds is the Vice President of Operations for the Colorado Oil & Gas Association. She oversees the daily operations of COGA, including financial management, membership development, programs and events, and community investments.
Additionally, Sara serves as the Executive Director for the Colorado Energy Foundation, which was incorporated in 2019 as a 501(c)(3) supporting organization of the Colorado Oil & Gas Association. In this role, she amplifies the philanthropic efforts of the oil and gas industry in Colorado and develops new community partnerships through strategic investment.
Previously, Sara was the Executive Director of Housing Colorado, a membership-based association serving the needs of the affordable housing industry in Colorado. During her tenure, Sara secured funding and support for housing development throughout the state and completed several communications and research initiatives on behalf of Housing Colorado members. Prior to her role with Housing Colorado, Sara was the Membership Services Manager for the Colorado Municipal League, overseeing education and membership service programs for elected and appointed municipal officials throughout the state.
Sara has a Master's Degree in Public Administration from the University of Colorado School of Public Affairs and is a Certified Association Executive through the American Society of Association Executives. Sara was raised on a farm in upstate New York but has embraced city life in Denver for 20 years. She and her husband are busy most weekends keeping up with their two energetic boys, gardening, and continuously repairing their 130-year-old Victorian home.
What inspired you to pursue a career in public service?

I grew up in a very rural and, frankly, economically distressed area of upstate New York. Government, nonprofits, and churches were foundational service providers in the community and critical to the social fabric. And like any small community, you knew your neighbors, their struggles, and how important these institutions and services were.
Not everyone has the opportunity to go to college, but I did, and from day one, I knew I wanted a career that would have a positive impact in the public space. So, looking at a career in government was the logical starting point – it was all I knew, and it's where most social support programs came from. I got my undergraduate degree in geography, which ended up being a terrific, multi-disciplinary program to prepare for public service. My first job out of school was working for my hometown's county planning and public health departments. I tested wells in mobile home parks, collected paint chips in public housing to test for lead, and used early-edition GIS and GPS systems to digitize maps, trail right-of-ways, and wastewater infrastructure. Most 20-somethings would not find that especially glamorous. Still, that opportunity was a real gift because I had access to so many aspects of public service and an understanding of how policy and funding priorities influence outcomes on a large, macro scale.
When my husband and I moved to Colorado, I began exploring graduate programs. I had never even heard of a "master of public administration," so imagine my surprise to learn that there was a whole career path committed to exactly what I wanted to do. And that the local CU Denver campus had one of the best programs in the country. Landing at the SPA program and making my home and career here in Colorado was clearly meant to be.
What has been most meaningful to you about your career?

At the end of the day, it's about the people you get to work with and the shared goals and values that bring you together. I have spent most of my career in trade associations – a field of public administration that I stumbled into right after graduate school. I have worked with municipal governments, affordable housing development, and now in the energy sector. In an association, you form very close relationships with volunteer leaders in your field of practice – and these are typically people who are passionate about what they do and the value their profession adds to society. This means you get to work with the best of the best – the smartest, most motivated leaders out there. When you move on to a new association, you are, in effect, changing your career. Even though your leadership responsibilities are similar, your professional circle, issue areas, and community role completely change. But those relationships have endured, even when I am no longer serving that specific industry.
This is more than just the fun of catching up with colleagues over happy hour (although that is a nice benefit!). Great public leaders are also natural collaborators, and more than a few new initiatives and partnerships have come from leaning into those relationships. I have worked in some challenging issue areas where finding willing partners isn't always easy, but that personal trust, credibility, and authentic commitment to "doing good" can at least get people in the room and willing to talk. Achievements on your resume are only half the story. I take as much pride in the relationships and extraordinary people who helped me get there.
How did your experience at the School of Public Affairs impact how you thought about your work?

Public service requires a systems thinking foundation, and when you look at the core requirements of a classic public affairs program, you see what that means in practical terms. Systems thinking is a set of tools and the ability to look to other models, processes, data, and results that shape outcomes. Nothing is ever really new – it is just a reinvention of another system, problem, or mindset that has shaped policy and communities for years.
That is partially why I have been able to change professional industries – yes, the technical knowledge about affordable housing is very different from oil and gas, but the systems and processes are the same. There has been a learning curve every time I moved on to a new association, but the basics of why you are there and what your members and stakeholders need from you – you understand that, and you can get a lot done. In time, the technical expertise comes, and if you are lucky, you have colleagues who appreciate your thoughtful approach and are willing to give you that extra time to learn.
What is your favorite memory of the School of Public Affairs?

Without a doubt, the capstone project. Not just my own project but also the ability as an alum to serve as a "client" for several students over the years and participate in their capstone projects. I think most students would say the best thing about school is the day you are officially done. Even if you've enjoyed your program, that final capstone presentation and "congratulations, you passed" is the best moment – the relief, the accomplishment, all the evenings and weekends you sacrificed, it's all finally done. So when you serve as the "client" for a capstone student, you get to be part of that process again and again. You get to celebrate not just the great work they did for you, but you get to share that moment with them.
What advice would you give current students at the School of Public Affairs?

The world is a lot smaller than you think.
There are people in your classes now whom you will run into years down the road, and that shared experience of SPA will open a door. You might be lucky enough to have one or two true mentors in your career, individuals who have a singular and long-term impact on your career – but you might not. Instead, you might have a collection of trusted colleagues who each play their part in supporting you at a specific moment in your career path.
When I was a brand-new executive director in my first ED role, I was struggling. The board was very supportive and excited about my leadership, but the members at large needed a little convincing, and I had some difficult decisions to navigate. I had a volunteer leader tell me that it's up to me to build my own "lifeboat," which is such a great metaphor for leadership. You build your own lifeboat by surrounding yourself with people who are willing to listen and share their perspectives. You seek out the people who have experience and wisdom, and even if it's just a single conversation, it's a piece of that collective support that you assemble and surround yourself with.
And then, a few years later, you realize that YOU get to be that person for someone else. Say "yes" to that request for coffee and give a young professional a little bit of your time. It's an opportunity to pay it back – for all the people who agreed to meet with you and generously shared their wisdom. You can now do that for an emerging leader. And you never know, you might be working for them someday!
Categories:
Energy & the Environment

Nonprofit Management & Leadership

School of Public Affairs

SPA 50th Anniversary

|
Tags:
alumni
School of Public Affairs