Remembering Peter deLeon
CU Distinguished Professor and School of Public Affairs Emeritus Professor
Toula Wellbrook | School of Public Affairs
Jun 5, 2020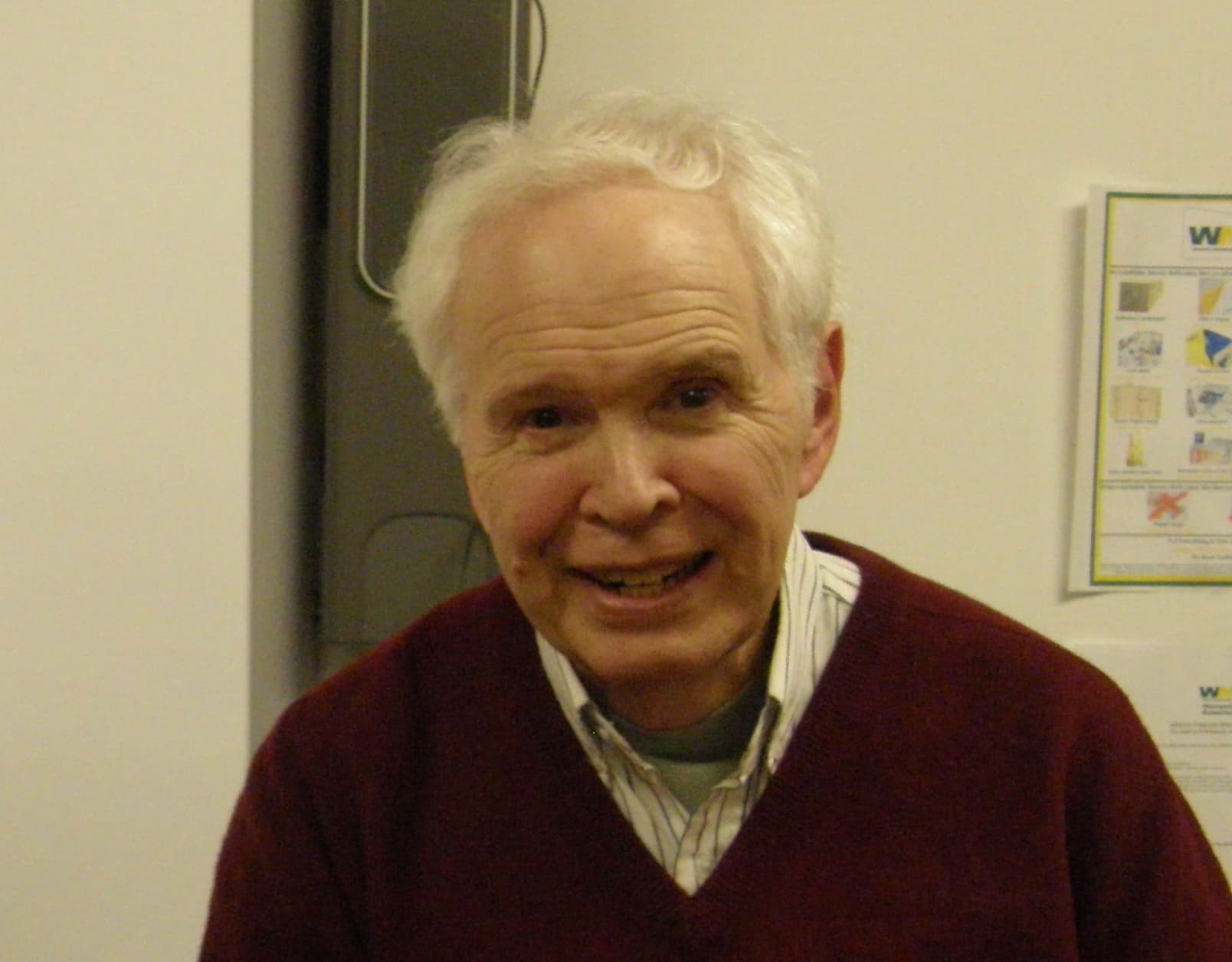 CU Distinguished Professor and School of Public Affairs Emeritus Professor Peter deLeon passed away on May 19. Prof. deLeon was a giant in the field of policy studies and policy sciences. He was a researcher at Caltech's Jet Propulsion Laboratory and was a senior analyst at the Solar Energy Research Institute (now called the National Renewable Energy Laboratory). He also was a consultant to governments in Sweden, France, South Korea and Italy.
For a dozen years, he did energy research and strategic analysis for the RAND Corporation, a nonprofit institution that helps improve policy and decision-making through research and analysis, and earned his doctoral degree from the Frederick S. Pardee RAND Graduate School. Before joining the faculty of the CU Denver School of Public Affairs in 1986, he taught at Columbia University and UCLA.
Prof. deLeon was a national and international leader in public policy research, and in 2000, the Policy Studies Organization presented him with the Harold D. Lasswell Award, for being "an outstanding scholar in contributing to our understanding of the substance and process of public policy."
"Throughout his career, Peter deLeon consistently championed the cause of democracy in the policy sciences. He challenged other scholars to incorporate democratic considerations in their scholarship and students to consider democratic implications in policy processes – all of which he did with clarity and grace," said Professor Chris Weible of the CU Denver School of Public Affairs.
During his 26 years at the CU Denver School of Public Affairs, Prof. deLeon was named the school's Outstanding Research Scholar seven times and received both the school's Outstanding Teacher and Outstanding Service Awards. He was a beloved faculty member and mentor to colleagues and students at the School of Public Affairs, mentoring at least half of its doctoral students who graduated between 1990 and 2010, as well as mentoring many of the younger faculty members during that period.
"Dr. Peter deLeon embodied 'still waters run deep' in every aspect of his being: his wisdom, intellect, academic achievement, kindness, friendships, and marriage. He had an amazing ability to take people under his wing, to mentor them and to always find opportunities for them to realize their best selves. Peter was a giant in public policy and he was a gentle giant among friends," said Professor Christine Martell of the CU Denver School of Public Affairs.
"Peter 'd.' was a mentor extraordinaire, not only to countless PhD students, but to faculty as well. He was abundantly generous with his time, wit and wisdom, and always encouraged others to let their ideas soar," said CU Denver School of Public Affairs Professor and Associate Dean Tanya Heikkila.
In 2011, the University of Colorado Board of Regents honored Prof. deLeon with the prestigious Distinguished Professor Award. In rooms of well-known scholars, he was known to surround himself with his students, and he was known for incredible generosity of time, patience and wisdom in providing support to both students and faculty alike. He will be remembered for his extreme dedication to his students and his academic community.
"I want to encourage students to recognize that there are many sides to many issues. To talk intelligently about them, you have to appreciate what those sides look like and how they affect one another and to accommodate different views and different postures," said Prof. deLeon in an
interview with CU Connections from 2011
. "I particularly enjoy working with my students because they introduce me to new concepts I have never thought of before. So, I stand to learn more from my students than they do from me. From me, they learn how to structure and analyze, but from them, I learn all sorts of new things."
Prof. deLeon retired several years ago alongside his wife Linda deLeon – also a former CU Denver School of Public Affairs professor and associate dean – and the deLeons have been very generous to the school. Classroom 525 was named in their honor and recognized simultaneously by a Governor's proclamation that officially celebrated the room naming and day.
"Peter has a legacy that goes beyond his scholarship, with a breadth that expands several generations. He is the Grand Poobah to many, from young to old, and will be remembered as the friend and mentor to many. He had a way of picking out the unassuming student, faculty member, or colleague, and would gently nudge us to believe we could be great and achieve more," said CU Denver School of Public Affairs Associate Professor Danielle Varda. "He welcomed time together, and thrilled us all with quick witted thoughts and ideas. His devotion to his wife Linda, or his better 7/8ths as he often said, showed us all how to love with humility. In his passing, we share a connection that will keep his memory alive."
Peter deLeon was the professor, turned mentor, turned friend, turned family to so many at the CU Denver School of Public Affairs. His legacy lives on through the many accomplishments of his career, the achievements of his students, and the gifts he leaves to generations to come at the university. We have been influenced by his deep insights, wisdom and mentoring, and he will be deeply missed.
Categories:
Public Policy & Society

School of Public Affairs

|
Tags:
Christine Martell
Christopher Weible
Danielle Varda
Tanya Heikkila