Q&A with retired Graduate Academic Advisor Antoinette Sandoval
Celebrating the 50th anniversary of the School of Public Affairs
Joan Fishburn | School of Public Affairs
Sep 1, 2022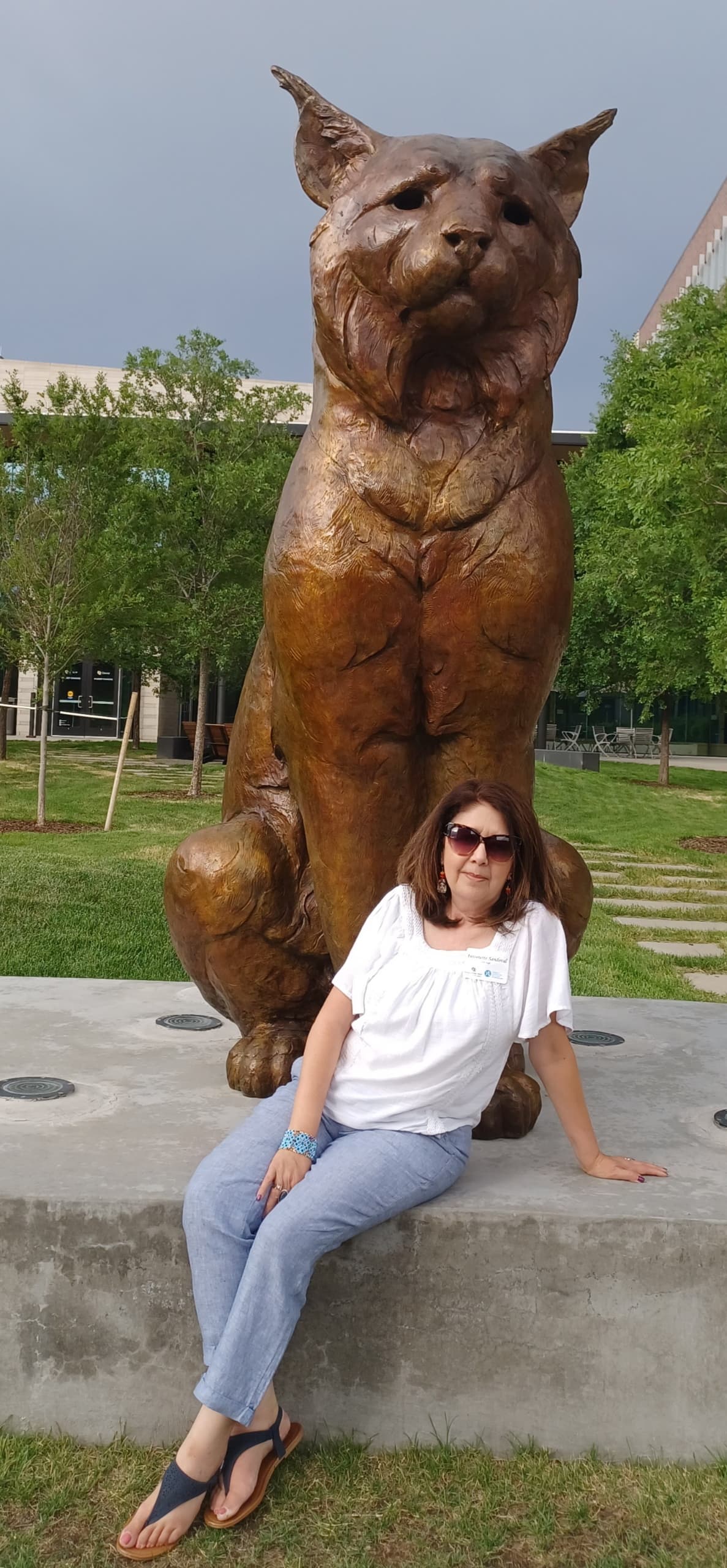 Graduate academic advisor Antoinette Sandoval has been an integral member of the CU Denver School of Public Affairs staff since 1997 and has positively impacted hundreds of students throughout her career. Antoinette retired from SPA on August 31, 2022.
What has been most meaningful to you about your career at SPA?

Our students' perseverance to overcome the challenges of balancing a Graduate Program with life/work/school to reach their educational goals. I feel very proud and honored that I was able to be part of their journey by helping them through some of those challenges. It's rewarding to watch and hear about the wonderful public service work they do in our community!
How has the school changed since you started?

I arrived at the School in May of 1997 when we were the Graduate School of Public Affairs (GSPA) when the school was going through a huge transition with changes in leadership, faculty, and staff. Dawn Savage arrived shortly after me that August. It was exciting to be part of the new changes and the direction the school was taking. For example, our online program was just beginning. Our school has always been and continues to be the leader of change on the UCD Campus. The staff was a small team, but we were mighty! As for Dawn and I, we wore many hats for quite a few years -- we were student coordinators, event planners, course coordinators, admissions/recruiters, advisors, and most importantly, home base for our students. Over the years, our programs, faculty, and staff continued to grow, and we became a graduate and undergraduate serving school. Our SPA community continues to be innovators leading the way to new ideas.
What is one of your favorite memories?

SPA was not just a workplace environment for me. It has been my second home for the past 25 years.
The faculty, staff, and students were my work family, and like any family, there were struggles, disagreements, and happy and sad times. We celebrated holidays, weddings, babies being born, and, yes, sadly, loss. But together, we got through the rough patches, and that's what makes us a strong community!
What advice would you give to current students at SPA?

I've given students the same advice throughout the years: "It's not the destination but the journey." Everyone has their own path through their program of studies and in life. What's important is what you learn from the lessons along the way.
What do you plan to do in your retirement?

I don't have any specific plans. I'm just going to walk through that door and see what life has to offer in my next chapter. I'm a true believer that opportunities have always found me. That's how I found my way to CU Denver 30 years ago in 1992 with the College of Business and then the School of Public Affairs, where I've called home for the past 25 years! I couldn't have asked for a better place to work and finish my career!
Categories:
School of Public Affairs

SPA 50th Anniversary

|
Tags:
School of Public Affairs