Q&A with criminal justice student Sawyer Victor
Toula Wellbrook | School of Public Affairs
Sep 14, 2021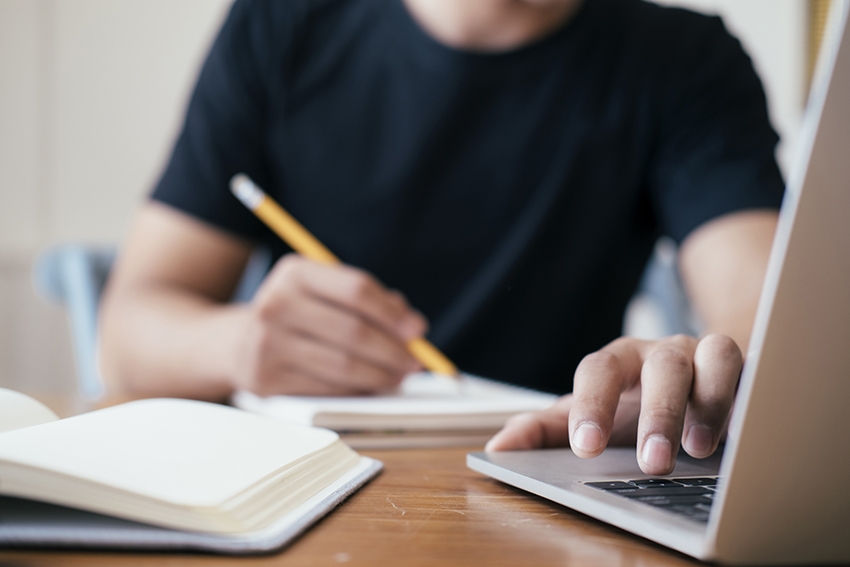 In this School of Public Affairs interview, student Sawyer Victor discusses his motivation to pursue a Bachelor of Arts in Criminal Justice as a fully online, out-of-state transfer student, his career interests, and more.
Tell me a little bit about yourself: Where are you from? What are your interests and hobbies?

I am originally from Durango, Colorado but moved to Minneapolis, Minnesota when I turned 21 because I wanted to live closer to my family. I enjoy listening to various genres of music and play the guitar, piano, and ukulele. My favorite hobby is spending time out on the lakes kayaking with my partner.
What influenced you to choose CU Denver and to major in Criminal Justice?

I've always been interested in crime and criminology (I love true crime podcasts and shows), and I wanted to learn more about our country's criminal justice system and how it operates. I've always wanted to affect some sort of positive change in the world, and I believe that can be done through helping individuals who have come into contact with the criminal justice system—whether that be through the rehabilitation of criminal offenders or through victims advocacy.
I chose CU Denver because their Criminal Justice program was well-structured and offered a variety of interesting courses.
As a fully online, out-of-state transfer student, what has your experience been like at CU Denver?

My experience at CU Denver as a fully online, out-of-state transfer student has been difficult at times but overall, incredibly enjoyable. I do miss the level of engagement with your peers and professors that you get from in-person classes, but I also enjoy working at my own pace and setting my own schedule.
What do you hope to do with your Criminal Justice degree?

I would eventually love to get into investigative work. I've always loved animals as well, so working with police canine units or cadaver dogs would be a dream come true. I've also recently become focused on the issues surrounding mental illness within the criminal justice system and would be interested in working in rehabilitation for criminal offenders with mental illnesses. Overall, I'm trying to keep my options open.
What advice do you have for future students?

Stay on top of your workload and reach out to your professors if you're ever feeling stuck. If you're a fully online student, create a good routine early in the semester and stick to it!
Is there anything else that you'd like to share?

Take classes that interest you, even if you think they might not be applicable in your career field. Also, don't be afraid to change your degree if you're unhappy or struggling with the direction in which you're going! Originally, I was pursuing a degree in Public Health but was struggling to understand a lot of the content that I was studying.
Once I changed my degree to Criminal Justice, I realized that the new content I was learning was easier for me to understand, and I became a lot happier with the direction in which my career was headed.
Categories:
BACJ Student Features

School of Public Affairs

Student Features

|
Tags:
School of Public Affairs