Panel Discusses the Arts as Catalyst in Strengthening Denver's Communities
Emma Martz | School of Public Affairs
Mar 12, 2020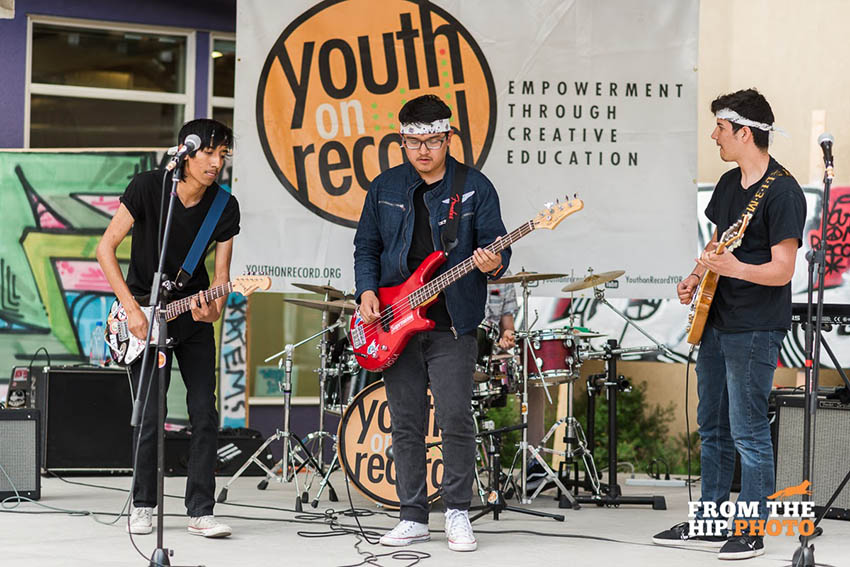 On March 6, the School of Public Affairs hosted a diverse and expert panel of creative individuals to share their thoughts on how the arts can and do strengthen Denver's communities. The event, "The Arts as Catalyst in Strengthening Denver's Communities," part of the CU Denver School of Public Affairs First Friday Breakfast Series, was moderated by Dr. Jane Hansberry, an Associate Professor, Clinical Teaching Track, at the school. Panelists were:
Brian Corrigan, an entrepreneur, designer, and place making artist
Andy "Rok" Guerrero, Music Business Instructor/Pop Rock and Hip Hop Ensemble Director from the University of Colorado Denver College of Arts and Media and also a former member of the band Flobots
Margaret Hunt, Executive Director, Office of Creative Industries, Colorado Office of Economic Development & International Trade
Jen Olsen, Executive Director, Think 360 Arts for Learning
Corrigan launched the event with a facilitated and interactive activity that joined audience members in conversations about the arts in their Denver communities. Through this activity, Corrigan aimed to show that anyone can be creative in any space. Following the interactive activity, the panelists introduced themselves and discussed their connection to arts in the community.

Margaret Hunt described her work with creative arts districts and offered a surprising statistic that the number of creative districts in Denver has risen from two in 2017 to 26 at the time of the event. She explained the process of what it takes to become a creative district and the importance of community involvement in that process.

Brian Corrigan told how his hometown inspired his creative ideals, and he explained how people and places are given a purpose when creativity is used as a reusable resource.

Andy Guerrero described the arts through the lens of music and explained that in his experience, music is one instance where people from completely different backgrounds can find something in common. His musical background began through working with communities and nonprofits by teaching and bringing people together through shows.

Jen Olsen described the Think 360 Arts for Learning program as a way to cultivate and sustain the arts in her community. It is also a way for young adults to pay for restitution through making and selling their art as well as learning new skills.

At the end of the discussion, Dr. Hansberry asked each panelist to give a final call to action to the audience. The panelists gave requests for support and activism. Olsen urges everyone to "demand the arts in your community," while Corrigan challenges the crowd to "unlock their creative potential." Listen to event on SoundCloud.
Categories:
Colorado & Communities

Nonprofit Management & Leadership

Public Management & Finance

Public Policy & Society

School of Public Affairs

|
Tags:
Jane Hansberry