MPA alumni Reitter and Shroll named managers of the year by CCCMA
Toula Wellbrook | School of Public Affairs
Mar 30, 2021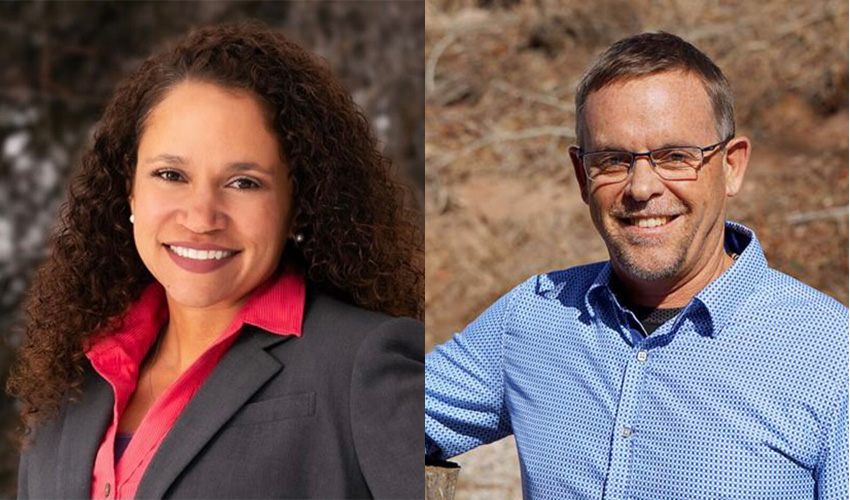 Alumni from the CU Denver School of Public Affairs were recognized by the Colorado City & County Management Association during its 2020 Annual Awards Celebration.

The two 2020 Manager of the Year awards went to:
Brandy Reitter (MPA '08), Town of Eagle
Jeff Shroll (MPA '93), Eagle County
Jane Brautigam, the former Boulder city manager and that city's first female city manager, described Reitter as "a shining star in our state," pointing to numerous accomplishments of the town of Eagle during a difficult year dominated by a global health pandemic. Those achievements included passage of a home rule charter, ballot measures for open space conservation and the creation of a new downtown development authority, new comprehensive and strategic plans, and launching a community survey — the first such survey in the town in years.

Adams County manager Raymond Gonzales, who announced the county manager of the year award for Shroll during the virtual ceremony, pointed in part to Eagle County's regional partnership during the Grizzly Creek Fire, noting that Shroll was nominated for the award by officials in Glenwood Springs. Shroll's "leadership during an unprecedented year has inspired all of us," Gonzales said.

View the videos of the awards presentations to Reitter and Shroll.
Categories:
School of Public Affairs

|
Tags:
School of Public Affairs