In memoriam: Barbara Paradiso, Center on Domestic Violence
Toula Wellbrook | School of Public Affairs
Jul 30, 2021
The movement to end domestic violence lost a titan in Barbara Paradiso, who passed away suddenly, but related to ongoing medical issues, on July 26, 2021.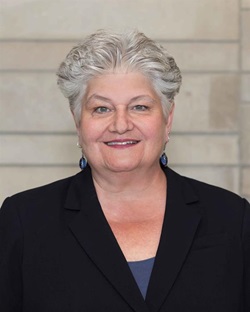 Barb founded and served as director of the Center on Domestic Violence (CDV) at the University of Colorado Denver School of Public Affairs for 20 years, combining graduate-level student training, research, and technical assistance to combat domestic violence. She also was instrumental in securing federal assistance to establish the Phoenix Center on the Auraria Campus, providing response services, education, and dialogue facilitation related to interpersonal violence.
For more than thirty years, Barb worked on behalf of survivors of gender-based violence and their children as an advocate, administrator, and activist. Prior to her position at CU Denver, she served as Director of Domestic Violence Programs for the Sunshine Lady Foundation of North Carolina and as Executive Director of Boulder County Safehouse.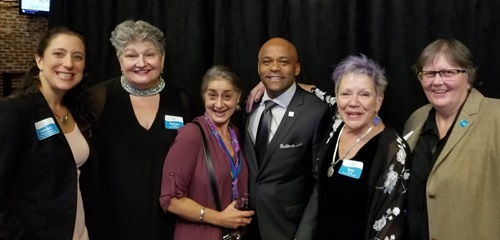 Barbara Paradiso pictured second from left.

She presented and provided consultation to organizations on a state, local, and national level on topics related to violence against women and children, as well as effective non-profit administration.
Barb was an active member of a variety of boards and commissions, including the National Coalition Against Domestic Violence, Boulder Shelter for the Homeless, the YWCA of Boulder County, and the Colorado Coalition Against Domestic Violence. Barb also was an alumna of the School of Public Affairs, earning a Master of Public Administration in 2008.
"As a professor and Dean, I had the pleasure of working closely with Barb for many years. Her passion, energy, and dedication to combating domestic violence were unrivaled and will be sorely missed," said Dean and Distinguished Professor Paul Teske of the School of Public Affairs.
Barb worked tirelessly to shed more light on the formerly hidden issue of domestic violence and made a major impact on national policy and practice to support victims. She will be greatly missed by all who knew and were impacted by her.
Categories:
Colorado & Communities

Criminal Justice

School of Public Affairs

|
Tags:
Barbara Paradiso