CU Denver School of Public Affairs hosts event on technology in the criminal justice system
Panelists discuss changes in technology over the years and impacts
Dr. Sheila Huss | School of Public Affairs
Oct 9, 2019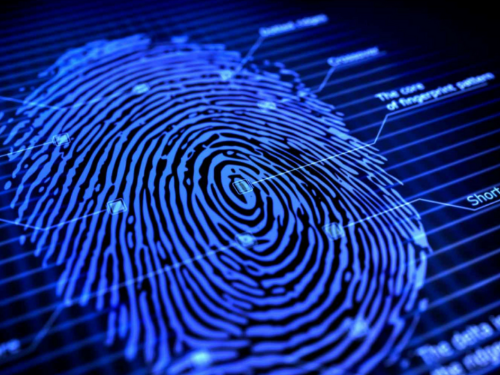 Roughly 80 people from CU Denver and the surrounding community attended the Criminal Justice Series Event, "Technology in the Criminal Justice System," on September 30, 2019. The Criminal Justice Program, hosted by CU Denver School of Public Affairs, featured three panelists in the event: Andrew J. Contiguglia, a defense attorney with decades of experience in state and federal courts; Michelle Means, a federal probation officer for the District of Colorado; and
Paul Taylor
, an Assistant Professor at the CU Denver School of Public Affairs and former law enforcement officer. The panelists discussed how technology has changed over the years and the impact of these changes.
Listen to an audio recording of the event
.
Police Body cameras

Contiguglia described how police body cameras could present a challenge for him when the footage contradicted his client's account of events. Yet, body cameras also could be beneficial when the footage contradicted what was in a police report, as the contradiction could diminish the officer's credibility during trial. He pointed out that body cameras have raised the level of accountability for both citizens and police officers.
Monitoring systems for probationers

Means focused part of her response on the use of monitoring systems for probationers. She described how ankle monitoring, once considered a technological advance, allowed probation officers to determine via a radio frequency whether probationers were close to their monitors. With the advent of GPS, probation officers can follow individuals under their supervision in real time 24 hours a day, 7 days a week, based on satellite points in a computer system. This development has reduced the detention rate of individuals awaiting trial, not yet convicted of a crime. Notably, the ability to track supervised individuals all the time requires a probation officer to be on call to do the monitoring.
Dispatch and information quality

Taylor also identified benefits and drawbacks of various technologies, focusing his responses on technology in law enforcement. When patrol cars became more widely used, response times were faster, but police spent less time on walking beats in their communities and had less interpersonal interactions with citizens. The use of dispatch has become commonplace, and Taylor emphasized that when the dispatch information is accurate, officers can plan an effective response, but when the information is not accurate and officers base their response off of inaccurate information, bad outcomes can result. More broadly, Taylor pointed out that law enforcement has seen the rapid introduction and broad dissemination of technology, but that there "…are a lot of repercussions on the back side."
The panelists addressed the challenges of technology, important technology, and technology and decision-making in each of their respective career fields. After the panel, the audience asked a number of questions related to technology in the justice system in general, as well as how technology has worked in specific cases (e.g., tattoo removal for someone in a witness protection program).
About the Criminal Justice Series

CU Denver School of Public Affairs' Criminal Justice Series focuses on issues related to crime, justice and the law. Through panel discussions, debates, guest speakers and other formats, we structure civil discourse among experts in the field to promote critical thought and further dialogue that will contribute to better informed citizens and voters. Four events are held each year across the fall and spring semesters.
Categories:
Criminal Justice

School of Public Affairs

|
Tags:
Criminal Justice
Criminal Justice Series
Paul Taylor
School of Public Affairs
Sheila Huss