DCLF Alumni Spotlight: Terrell Curtis
Terry Curtis, Associate Investment Director, Family Economic Security, Gary Community Investments
Guest Contributor
Aug 4, 2020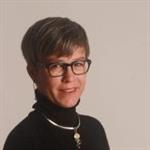 Terrell Curtis, Associate Investment Director, Family Economic Security, Gary Community Investments, participated in the
Denver Community Leadership Forum
during the 2008 - 2009 cohort year.
Please share about your career path and what is something you wish you had known when starting out.

I first landed at the Denver Art Museum managing membership and fundraising events, which was great since my degree is in art history. Then I worked at The Gathering Place, which is a daytime center for women and children experiencing poverty.
I moved on to being the executive director of The Delores Project, which offers shelter and services for women. I was working there for about a year and then went into DCLF. I ended up staying at the Delores Project for 12 years, and one of my major projects was spearheading development for affordable housing construction. I wanted to see the organization hit a big milestone with the housing project and after that felt it was time to try something new. Since July 2019, I've been in a new position at
Gary Community Investments
, on the Family Economic Mobility team.
What I wished I had known when starting out is how to stand in my own decision making and power. It took a while to realize that in new roles there were things I wasn't going to know and that it's okay to not know everything.
What made you decide to participate in the Denver Community Leadership Forum (DCLF)?
I had been at the Delores Project about a year when I went through DCLF. I heard how impactful the program was from colleagues that participated. As a newer executive director, it seemed like a logical thing to participate in.
People often change jobs after doing a leadership program. When DCLF started I felt like I had done everything I could in my job, and that there were things that wouldn't change in our organization. When we did Outward Bound, a light bulb went off in my head about looking at things from a different way. On the rock climbing day, I was a third of the way up and freaking out about how to get down. I hadn't rock climbed before and am afraid of heights. I told myself I don't have to think about going down right now. Just think about the next thing- find your hand hold, then find your foot hold- just one thing at a time.
That moment along with a lot of the other DCLF experiences made me realize that maybe I hadn't tried everything I could in my role, and maybe I can try one more thing. I ended up staying at The Delores Project for twelve years.
What are your key takeaways from DCLF?

What I really liked about the program is the melding of textbook and experiential learning. DCLF provided a more practical take on the lessons, readings, and discussions that could be applied to your everyday life. I've called on the readings and experiential exercises in my work to help demonstrate a lesson or learning with my team. Another learning is taking the risk to be vulnerable and authentic as a leader. This is an ongoing lesson that has been important when putting together and leading a team.
What advice do you have for future DCLF participants?

Lean into your cohort, take full advantage of the program, and leverage that network. You've all been through important and challenging learning together, so hang on to each other!
This interview has been edited for clarity.

Categories:
Nonprofit Management & Leadership

School of Public Affairs

|
Tags:
DCLF
School of Public Affairs