Machado brings passion to virtual class on nonprofit management
Rebecca Gianarkis | School of Public Affairs
Sep 11, 2020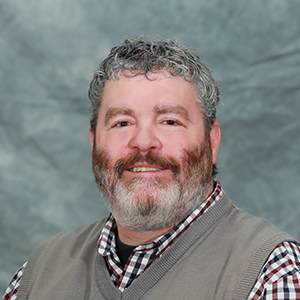 Fall 2020 Course: PUAD 5110/CRJU 5010 Seminar in Nonprofit Management
Students in
Dr. Jason Machado's
classes have the opportunity to learn from a University of Colorado Denver School of Public Affairs (SPA) alumnus who teaches as a way to share his passion for the nonprofit sector and its role in advocacy work. Machado teaches at least six different classes via online, remote, and in-person modalities. His students range from certificate and degree-seeking graduate and undergraduate students interested in the intersection between public administration or criminal justice and the nonprofit sector.
This fall 2020, Machado is delivering his 'Seminar in Nonprofit Management' course remotely meaning that students can participate in live weekly lectures and conversations on course content. Originally, the class was scheduled to meet in person. When asked about challenges pertaining to the adaptation of classes from in person to online or remote offerings, Machado smiled and said, "I've taught ['Seminar in Nonprofit Management'] both online and face to face a number of times…and so I'm pretty fortunate in that I can adapt that class to either modality at the drop of a hat." Machado believes he can deliver to students "the best of both worlds" including pre-recorded content that students can review at their own pace and live discussions among professor and student peers.
According to his syllabus, "As an overview seminar, this course includes a glimpse of several important topics and fundamental management principles that can be applied both in academic research as well as practically within nonprofit organizations. This course provides an overview of the principles and concepts that are unique to nonprofit management. Topics include executive management, funding diversity, human resource management, marketing, volunteer management and ethics. Students are also given an introduction to the history and the importance of the nonprofit sector."
As students identify topics that are of interest to them, Machado happily recommends courses that promote deeper exploration. He notes, "We have a great selection of nonprofit courses at SPA."
A common thread among SPA courses is a practical application element, and Machado's classes are no exception. In 'Seminar in Nonprofit Management,' students submit an issue analysis paper that is in part substantiated using an interview with a current staff or board member of a domestic 501(c)3 organization. Machado encourages students to use the course assignment as a compelling reason to network with the nonprofit community and intertwine scholarly articles and texts with lived experience.
The perspective of lived experience is a critical element that Machado brings to the classroom. He describes a work ethic that is unique to the public sector, especially in the context of typically lower pay and higher emotional drain in comparison to that of the private sector. Machado recalls, "It wasn't until I worked in the nonprofit sector specifically, that I understood this kind of passion that is necessary to be in the sector. Passion for your mission." His perspective allows Machado to better connect with and appreciate experiences students have and likely will encounter.
SPA students often bring a passion for mission to their classes. Machado and other SPA faculty do not teach passion, but they do teach students how to hone and translate that passion just as they continue to do in their work. For Machado, his passion for nonprofit advocacy drives the research and teaching from which students benefit.
Categories:
Nonprofit Management & Leadership

School of Public Affairs

|
Tags:
Jason Machado
School of Public Affairs