Center on Domestic Violence honors two women who strengthened legal rights for domestic violence victims
Toula Wellbrook | School of Public Affairs
Oct 5, 2018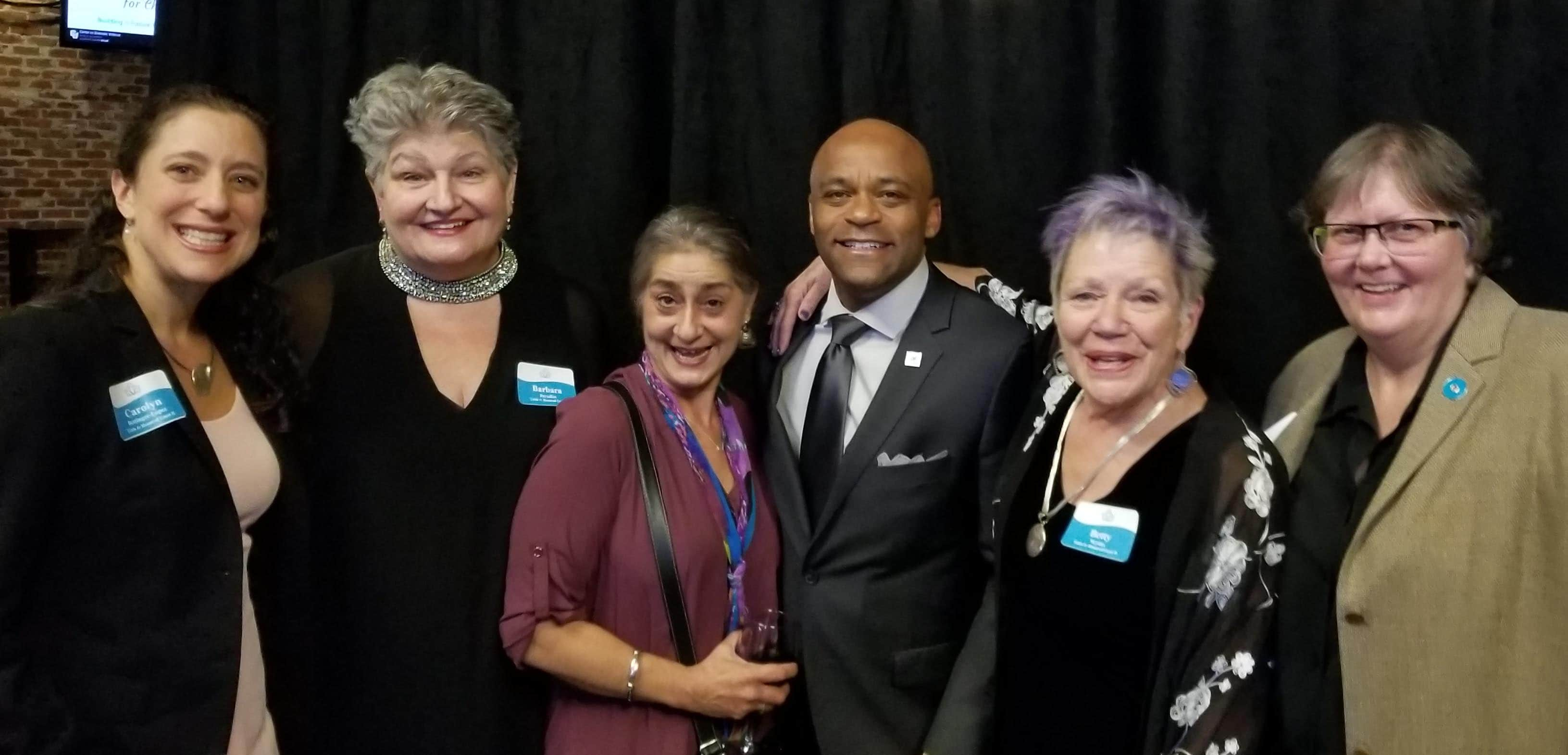 October 5, 2018 — DENVER, CO — CU Denver School of Public Affairs Center on Domestic Violence hosted the 2018 Champions for Change Awards Dinner at Mile High Station in Denver on October 5.
The Champions for Change Award recognizes individuals who have made exceptional contributions toward effective intervention and prevention of gender-based violence and who exemplify the vision and values of the Center on Domestic Violence.
This year's honorees were Jessica Lenahan [Gonzales] and Caroline Bettinger-López, whose human rights legal work after the tragic murders of Lenahan's three young children in Castle Rock, Colorado strengthened protection order enforcement across the United States.
"It was such a pleasure to highlight the brilliant and courageous work of Ms. Lenahan, Ms. Bettinger-López and Ms. Miller. Their tenacious efforts have enhanced the safety of domestic and sexual violence survivors across the globe in critical ways," said Barbara Paradiso, Director of the Center on Domestic Violence. "We are so appreciative of the Denver community for joining us in celebrating these three women and the important ongoing work of the Center."
The center also presented the inaugural Chris Bradford Awesomeness Award in honor of the alumnus who passed away last year. The award was presented to Master of Public Administration alumna Erin Miller, who serves as Vice President of External Programs and Training at Rosie's Place, a multi-service drop-in center for poor and homeless women in Boston.
Notable guests included Denver Mayor Michael Hancock and Denver District Attorney Beth McCann. The awards presentation was followed by a live auction to support the center's efforts to end domestic and sexual violence.
The Center on Domestic Violence is an academic, research and service Center housed within the University of Colorado Denver's School of Public Affairs. For the past 18 years the Center has prepared individuals, organizations and communities to effectively address gender-based violence. The mission of the Center on Domestic Violence is to end gender-based violence by fostering institutional and social change through leadership development, education, research, service and community collaboration.
Categories:
Colorado & Communities

Criminal Justice

School of Public Affairs

|
Tags:
Center on Domestic Violence
School of Public Affairs