Six Questions for SPA Alum Tracy Altman, Founder and Executive Director at Museum of AI
Ellen Patterson | School of Public Affairs
Nov 8, 2023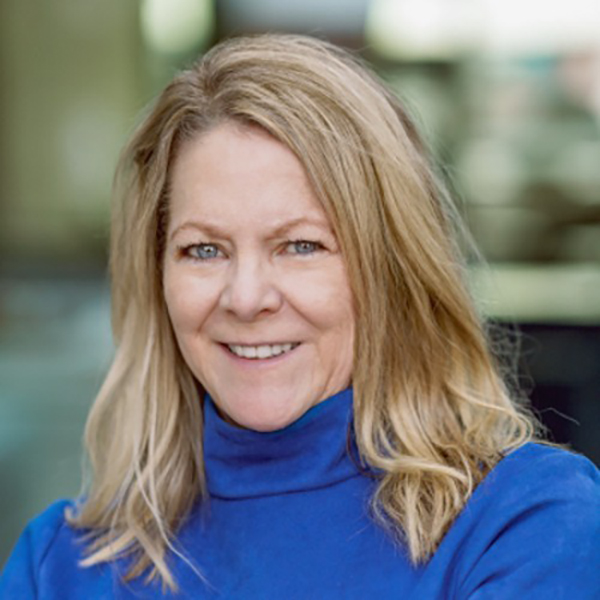 Tracy Altman is the founder and Executive Director at Museum of AI, which produces immersive experiences and informal learning programs about artificial intelligence. Their mission is to explain AI so people are aware of its potential and pitfalls, and can apply it in their work and daily lives. Besides algorithms, they emphasize creative uses, decision making, public policy, and ethical considerations. They aim to improve technology learning through experience design.
Tracy's previous roles include executive team leadership for software development and content creation in tech, baseball statistics, regulatory compliance, science publishing, and oil & gas investing. She has developed enterprise software learning curricula and instructional designs, managed technical journals, and written extensively on decision analysis.
What inspired you to pursue a career that serves the public good?

Originally, I pursued a PhD in Applied Mathematics. But that was a somewhat narrow path, and I realized I wanted to investigate more about how the world works, including the nature of knowledge for decision-making. Studying Public Policy Analysis was one of the best decisions I've ever made.
What has been most meaningful to you about your career?

All the talented people I've met along the way – brilliant examples of insight, creativity, experience design, problem-solving, communication, bravery, humor, patience. One of those people has been my spouse – and frequent collaborator – for many years.
What part of your education at the School of Public Affairs has had the greatest impact on your work?

Understanding how to analyze a complex issue from multiple perspectives, which I call the 5 Es: equity, equality, efficiency, evidence, experience. I am now more open-minded about how to identify, evaluate, and solve tough problems. Numbers are important but they don't speak for themselves, and don't tell the whole story. Recognizing that has enabled me to make a much bigger difference.
What is your favorite memory of the School of Public Affairs?

Meeting a fellow doctoral student, Natalie Baker, who became (and still is) a great friend. We encouraged each other through the dissertation process and to this day have enlightening discussions about policy issues. Over the years our husbands have joined us in these conversations at local bistros and at our home or theirs.
Looking ahead, what do you see as the biggest challenges that your field faces?

First and foremost, an overload of data – much of it irrelevant to any given situation – and too few people capable of discovering its meaning and communicating its potential value.
Also, limited resources to devote to cybersecurity and data privacy, particularly within small agencies or governments.
What advice would you give to current students at the School of Public Affairs?

Know what you know, and how you know it. Learn to interpret data and qualitative evidence even if statistics and technology are not your focus. Also, learn to communicate about complex topics in simple terms – it's the best way to be recognized as a leader, a speaker, and a writer.
Categories:
Public Policy & Society

School of Public Affairs

|
Tags:
alumni
School of Public Affairs