Six Questions for SPA Alum Tony Frank, Director of Business Development for PCs for People
Jun 29, 2023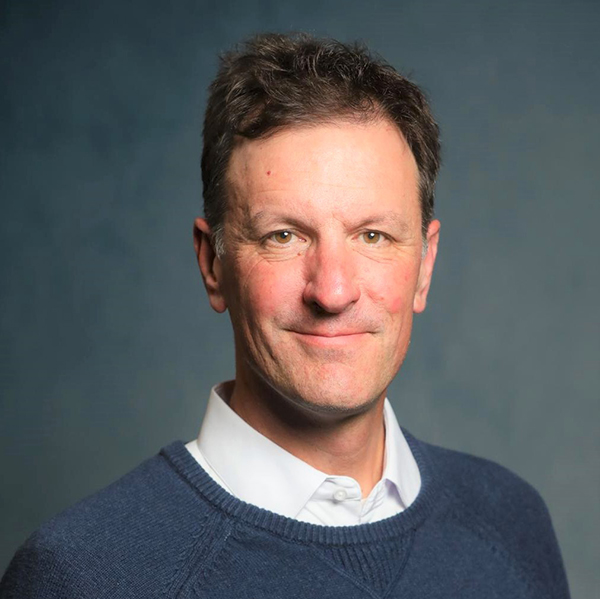 Tony Frank is the Director of Business Development for PCs for People. He is based in the Denver office where he develops partnerships with businesses, government agencies, nonprofits, affordable housing organizations, schools, and other community groups to ensure PCs for People is maximizing the impact of providing affordable computers and low-cost internet across Colorado.
Prior to joining PCs for People, Tony was the Digital Inclusion Director and Fund Development Manager for Denver Housing Authority where he established the
ConnectHome Denver
initiative, providing 11,000 households with access to high-speed internet, computer devices, and technology training.
Tony holds a Bachelor of Arts degree in Political Science from Vassar College and a Master of Public Administration with a Local Government Policy concentration from the University of Colorado Denver School of Public Affairs.
What inspired you to pursue a career in public service?

When I entered Gateway High School in Aurora Public Schools, the PTA had been dormant for some time. I observed my mom, a single mother, play a leading role outside her work hours to reestablish the PTA. This involved meetings between a wide range of stakeholders including parents, students, school administrators, as well as communication with local organizations. I really saw the value of creating a stronger public institution through many stakeholders.
What has been most meaningful to you about your career?

Establishing projects and programs that give local communities the tools to play a leading role in advancing both economic development and environmental stewardship. In my current role with the nonprofit PCs for People, we have renovated a warehouse into the Denver Northeast Park Hill Technology Hub. This currently provides services to more than 800 local businesses to refurbish/recycle more than 1 million pounds of e-waste annually, connects more than 12,000 households annually with computer and internet devices, and provides IT education programs to support career development. During my time with the Rocky Mountain Farmers Union, I worked closely with farmers and ranchers to create landowner wind associations that allowed rural communities to become proactive in developing wind energy projects that would ensure a greater economic impact for their local community.
What part of your education at the School of Public Affairs has had the greatest impact on your work?

I entered the School of Public Affairs straight from my undergraduate studies at Vassar College. I did not have public sector experience. In my first year at SPA, I was placed into an internship with the Colorado Department of Agriculture's Resource Analysis Section that provided me course credit toward my MPA. This was at the time of Colorado Governor Roy Romer's Smart Growth Initiative. The internship put me in a role of conducting research and supporting meetings across Colorado on farmland conservation and urban growth policies. This internship led to my practicum project supported by several SPA faculty across multiple disciplines that created an index for farmland conversion pressure and policies that could address it. This experience had a great impact on my future ability to examine data, community interests, and the policy process.
What is your favorite memory of the School of Public Affairs?

I remember spending a lot of time at The Market coffee shop and deli on Larimer Street between classes with many of my fellow classmates, gaining great insight from their backgrounds and work experience. The Market was also a critical place in helping me study for the two statistical analyses courses I took at SPA. Those were challenging courses for me.
Looking ahead, what do you see as the biggest challenges that your field faces?

The Federal Infrastructure Investment and Jobs Act (IIJA) was signed into law in November 2021 and included the Digital Equity Act (DEA). The DEA provides funds for Colorado and all 50 states to establish digital equity plans, and additional funds over the next five years to expand capacity to implement the plans which will aim to ensure that all people and communities have the skills, technology, and capacity needed to reap the full benefits of our digital economy. PCs for People is participating in the process to develop Colorado's DEA plan and we look forward to the challenges ahead to expand our e-waste refurbishing and recycling services statewide. It will require expanded outreach and building awareness for the role businesses and government agencies can play to advance digital equity through their retired IT equipment.
What advice would you give to current students at the School of Public Affairs?

To help drive success of a nonprofit, future programs, or for policy development, I see it as very important to gain direct, hands-on experience in the following areas: conducting an environmental scan, stakeholder analysis/engagement, and community facilitation.
Categories:
Colorado & Communities

Nonprofit Management & Leadership

School of Public Affairs

SPA 50th Anniversary

|
Tags:
alumni
School of Public Affairs