Six Questions for SPA Alum Melinda Pollack, Managing Director at Blue Meridian Partners
Jun 23, 2023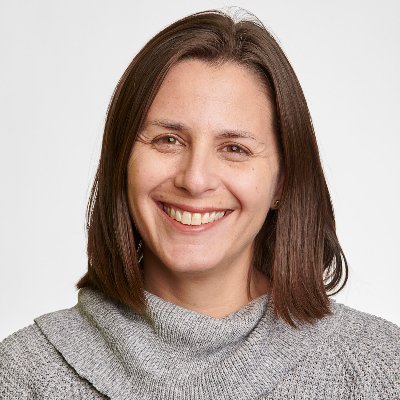 Melinda Pollack, Managing Director at Blue Meridian Partners, provides strategic and executional leadership on critical business priorities and leads innovation efforts which will expand Blue Meridian's work as it evolves. She explores new philanthropic investment opportunities, leads due diligence on potential Blue Meridian investees, and manages relationships with current investees, with a focus on Place Matters.
Prior to joining Blue Meridian, Melinda was the Senior Vice President for National Initiatives at Enterprise Community Partners where she oversaw strategic planning, national fundraising, and program management with a focus on affordable housing, economic mobility, racial equity, health, and environment. Before this, she served in roles at Mercy Housing and The George Washington University Neighbors Project. Melinda currently serves as a Commissioner for the Denver Housing Authority. She is a thought-leader around topics related to affordable housing with multiple articles written for publications such as the
New York Times
,
Denver Post
, and
Huffington Post
.
Melinda earned a BA at George Washington University and an MPA from the University of Colorado, Denver.
What inspired you to pursue a career in public service?

My family came to the U.S. and moved up and out of poverty in two generations because public systems including education, housing, banking, and more, were designed to support them. I realized very early that the systems built to benefit me were not serving all kids and families equally or well. I've always wanted to be a part of changing this through public service and collaboration with the public sector.
What has been most meaningful to you about your career?

Creating and preserving affordable housing and needed community facilities in Denver through publicly supported real estate development; braiding together public, philanthropic, and private funding; and the gradual changing of policies and practices to ensure that Denver remains a great place for everyone. More recently, taking everything that I've learned from 20+ years in Denver to place-based work across the U.S.
What part of your education at the School of Public Affairs has had the greatest impact on your work?

I transferred to CU to learn as much as possible about state and local government. My instinct that I'd need this knowledge and focus turned out to be exactly right! I continue to use knowledge of our state legislative process and the City of Denver's policy making process in my work.
What is your favorite memory of the School of Public Affairs?

Making friends very quickly at the start of my first semester. I had just moved to Colorado and found a community that I've continued to support and follow in their careers in state and local service.
Looking ahead, what do you see as the biggest challenges that your field faces?

We need to continue to identify and support emerging leaders who believe in changing systems from within, through public service or work in organizations that strengthen the public sector. As a field we need to show younger people that our work is and can continue to be critical to improving our communities.
What advice would you give to current students at the School of Public Affairs?

SPA is great for learning but equally great for the deep ties it has to so many leaders and their organizations throughout Colorado. Build relationships with staff and faculty, and don't be shy about leveraging their networks to figure out the best future role for you in our community.
Categories:
Colorado & Communities

Nonprofit Management & Leadership

Public Management & Finance

School of Public Affairs

|
Tags:
alumni
School of Public Affairs