Six Questions for SPA Alum Kristin Wegner Guilfoyle, Project Leader at the National Renewable Energy Laboratory - Joint Institute for Strategic Energy Analysis
Jul 19, 2023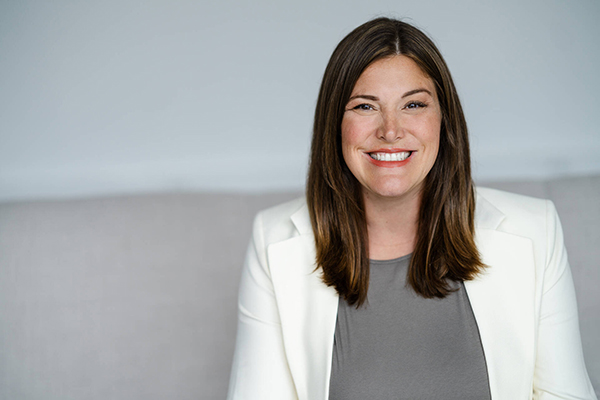 Kristin Wegner Guilfoyle works at the intersection of technology, environment, and society. She currently leads networks at the Joint Institute for Strategic Energy Analysis (JISEA), at the National Renewable Energy Laboratory (NREL).

Previously, she led teams at a civictech company, a data analytics software company, and the University Corporation for Atmospheric Research (UCAR/NCAR) – where she led projects for the GLOBE Program, a citizen science program in 120+ countries.

Her approach to working on global issues by connecting people to cutting-edge, accessible technology, was influenced from her time living abroad. Kristin was a Rotary Ambassadorial Scholar in Colombia and a Peace Corps Volunteer in the Dominican Republic.

Kristin currently volunteers for multiple organizations. She is a member of the CU Denver School of Public Affairs GOLD Alumni Board. Additionally, she is the co-chair of the cleantech committee for the Keiretsu Forum Northwest/Rockies Angel investing group, where she connects cleantech startups to investors, and co-chair of the Colorado Advanced Industry (OEDIT) Early-Stage Capital and Retention Grant's Energy and Natural Resources group.

What inspired you to pursue a career in public service?

I've always been interested in tackling complex environmental issues at the intersection of society and technology. After I completed an undergraduate degree in environmental engineering at Purdue University (with minors in Policy and Philosophy), I served as a Peace Corps Volunteer in the Dominican Republic. Through my experiences of working with incredible leaders across government, nonprofits, and industry, I saw how strong government and industry partnerships can help communities to thrive in a healthy and equitable way.

What has been most meaningful to you about your career?

Hopefully the most meaningful part of my career is ahead of me! We are at an exciting moment – governments and businesses are allocating monumental investments into clean energy and climate actions. I'm looking forward to what the next 10 years bring.

What part of your education at the School of Public Affairs has had the greatest impact on your work?

The School of Public Affairs program provided a great foundation to approaching complex problems as an engaged scholar. Some of the most impactful:
Dr. Tanya Heikkila's Qualitative Research Methods course as an engaged scholar
Dean Teske's Seminar in Economic and Institutional Foundations of Public Affairs – especially exploring how policy impacts the market
My dissertation, where I dove deep into energy policies in the US (building energy policies in cities in the US)
Jamie Van Leeuwen's Urban Affairs class, because we met with leaders, businesses, and community groups tackling similar issues across Denver
What is your favorite memory of the School of Public Affairs?

I loved all the classes and connecting to the SPA community. Two memories stand out:
The welcome lunch for new PhD students, which takes place each year. I loved meeting my fellow incoming students, faculty, and current students. It was a great welcome to the program and the university.
Center for Policy and Democracy Policy Workshop: Drs. Tanya Heikkila and Chris Weible's Policy Workshop course through the Center for Policy and Democracy was a great space to workshop ideas with my peers and faculty, and learn about current policy issues through guest speakers.
Looking ahead, what do you see as the biggest challenges that your field faces?

As we try to solve and adapt to climate change, equity needs to be a focus. We need to provide resources and opportunities in a way that is equitable, and we need to make sure people working on solutions represent communities.

What advice would you give to current students at the School of Public Affairs?

Be willing to take a chance and follow things that are interesting to you – whether it's exploring a new topic or connecting with an organization or leader that's intriguing to you – you never know where it will lead you or the doors it will open!
Categories:
Colorado & Communities

Public Policy & Society

School of Public Affairs

|
Tags:
alumni
School of Public Affairs