Six Questions for SPA Alum Greg LeBlanc, Assistant Town Manager of Snowmass Village
Jul 7, 2023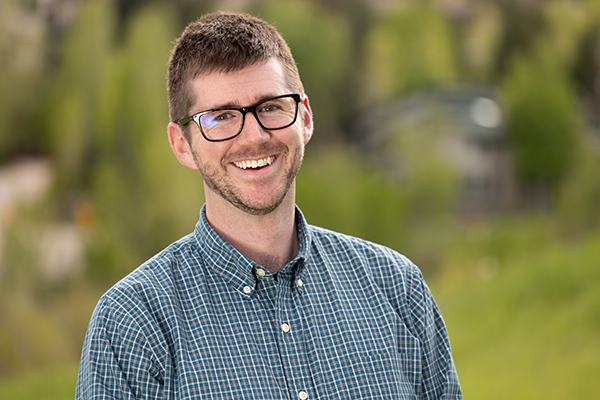 Greg LeBlanc joined the Town of Snowmass Village in March of 2022 after serving for five years with the City of Grand Junction, Colorado. Prior positions include serving Boulder County, Colorado and the City and County of Denver. He holds a bachelor's degree in environmental biology (Ecology) from Fort Lewis College in Durango, Colorado, and a master's degree in public administration from the University of Colorado Denver.
Greg is an advocate for local government excellence and leverages his communications and environmental experiences to build community. As a regular contributor to publications with Engaging Local Government Leaders (ELGL) and City-County Communications & Marketing Association (3CMA), Greg shares his passion for communications and storytelling with other local government leaders. Greg also serves on the CU Denver School of Public Affairs GOLD Board. When he is not at work, Greg enjoys the outdoors through hiking and photography.
What inspired you to pursue a career in public service?

Like others in public service, I share a sense of duty and a "higher calling" to serve the communities in which we live with my colleagues. However, I think I was doomed from the beginning. I follow in the very big shoes of my father, who served municipalities in four time zones for over a 40+ year career. You could say that I am taking up the family business! Do not confuse my humor with any lack of dedication because I am validated every day by my line of work.
What has been most meaningful to you about your career?

I enjoy seeing impactful projects come to life. Most projects start as an idea, or rather an attempt to solve a problem. I enjoy watching the public process from start to finish because it means that I get to witness conversations with the community and countless hours of work by dedicated professionals who are all working toward the same goal.
What part of your education at the School of Public Affairs has had the greatest impact on your work?

My experience with the School of Public Affairs has impacted me in two major ways. One, it afforded my access to a vast alumni network, especially for those in local government. These connections help me connect with colleagues, share ideas, and pass on knowledge. Two, the education provided by SPA set me up for success in a career in local government. Most of the work that I do is niche and learned by experience but not without a strong foundation built by SPA.
What is your favorite memory of the School of Public Affairs?

I thoroughly enjoyed the program format. I graduated from the accelerated MPA (AMPA) program, which provided me with the opportunity to compress the degree into a whirlwind 9-month program. The fast-paced nature of AMPA kept me focused - and I think better suited to the ever-changing environment of working in local government. By choosing the AMPA program, I learned to be flexible and nimble while still meeting deadlines. All that being said, there is satisfaction in sharing that experience with the others in the cohort. That camaraderie could not have been replicated in any other setting.
Looking ahead, what do you see as the biggest challenges that your field faces?

I am in city management. Looking ahead, I see two major headwinds of equal weight. First is recruiting talented, dedicated people to the profession. While I have a lot of talented colleagues who work in other municipalities, I do not see the pipeline developing as well as I would like. Second, I see the national rhetoric and trending distrust in government being problematic. Local-level discussions are becoming increasingly politicized which hinders the good work that local governments are known for producing.
What advice would you give to current students at the School of Public Affairs?

Get ready! You are about to enter a career that is as rewarding as it is thankless. Know that the work that you are about to do is important, appreciated, and impactful to communities.
Categories:
Colorado & Communities

Public Management & Finance

School of Public Affairs

|
Tags:
alumni
School of Public Affairs