Six Questions for SPA Alum Carol Peeples, Founder and Executive Director of Remerg
Jun 14, 2023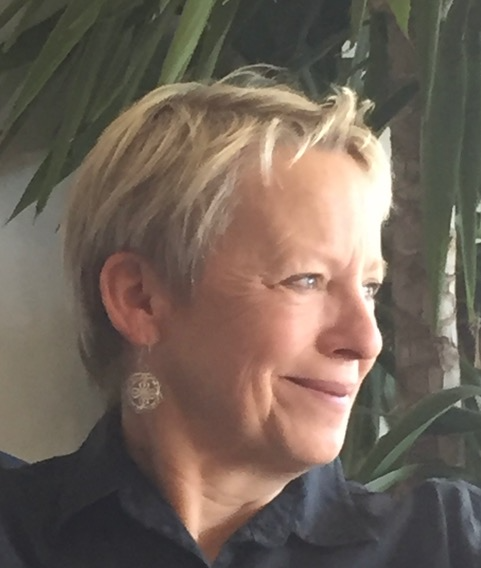 Carol was raised in a military family - spending formative years moving between England, Arizona, Mississippi, Turkey, New Jersey, Hawaii, and then Missouri - where her family has its roots. Her educational and career path wandered as well, from a degree in Antiquities and New World Archeology that led from "shovel bum" to managing a bookstore, to undergraduate and graduate degrees in English that led to teaching in Montana, a Native American village in Alaska, and international schools in Pakistan and the Czech Republic. The move to Colorado from Prague was a turning point in Carol's life, followed by walking into a prison classroom as a GED teacher.
Today - twenty-four years later - Carol's work remains related to that first prison experience, from founding the voter education project for people disenfranchised by a felony, to project managing and writing the first statewide re-entry guide for Colorado, to publishing a fair chance hiring guide for employers, to founding the nonprofit Remerg which provides a public service re-entry focused resource website and other programs related to reducing recidivism. Carol credits her SPA education for providing her with a public policy lens for her work in re-entry and its role in the public safety sphere.
What inspired you to pursue a career in public service?

It wasn't planned. Over time, as the years went on and an earlier career as a teacher ended, I became interested in prison re-entry, and my work evolved to have a public service component. When I was younger, I didn't understand what a public service career might look like or that I might even be capable of pursuing one.
What has been most meaningful to you about your career?

I love that my career allows me to work directly with people as well as with policymakers like Denver's Crime Prevention and Control Commission. I hope that I'm making a positive difference, which is meaningful to me. I truly believe that our actions, no matter how small, ripple out into the community around us.
What part of your education at the School of Public Affairs has had the greatest impact on your work?

Two things. One was learning about the policymaking process, which I enjoyed at the time, and the other was group work, which I really disliked. It took some hard lessons to learn to "work well with others," as they used to say on grade school report cards.
What is your favorite memory of the School of Public Affairs?

I thoroughly enjoyed my capstone research under Dr. Mary Dodge. We did several focus groups together, and I discovered how much I liked this part of academic research.
Looking ahead, what do you see as the biggest challenges that your field faces?

Prison re-entry has to encompass several huge systemic societal issues: racial inequality of mass incarceration, disproportionate poverty, unequal access to a good education, etc. We need to build stronger paths out of incarceration that take all of this into account by providing education, career path employment training, and opportunities that build generational wealth such as owning a home and a business.
What advice would you give to current students at the School of Public Affairs?

Don't be afraid to speak out on behalf of what you believe but also try not to demonize people you disagree with, tend relationships with others, and try to be kind.
Categories:
Colorado & Communities

Criminal Justice

School of Public Affairs

SPA 50th Anniversary

|
Tags:
alumni
School of Public Affairs