MPA alumni share experiences leading Colorado nonprofits during COVID-19 pandemic
Joan Fishburn | School of Public Affairs
Sep 8, 2020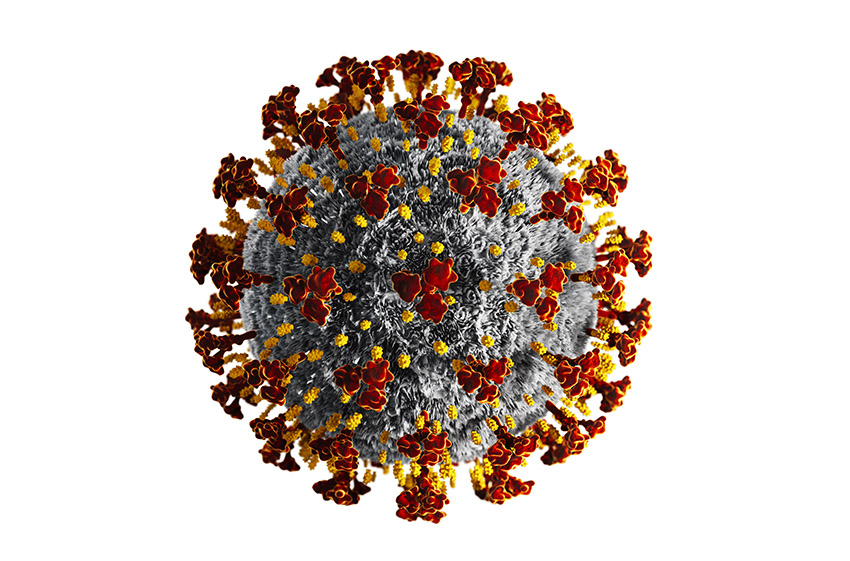 At the start of the COVID-19 pandemic in the United States, nonprofit leaders wrestled with questions about how to minimize the impact of the crisis on their own organizations and how to continue or scale up services to their constituents. According to an
article from the New York Times
, "…for nonprofits as a whole, both revenue-generating activities and fund-raising have been hit hard, threatening their short-term operations—and ability to keep people on payroll—and their long-term viability."
Here in Colorado, School of Public Affairs alumni Annie Davies (MPA '03), Engagement Director Western U.S., at the
United Way
(formerly Executive Director of United Way Larimer County), and Rachel Fuchs (MPA '16), Director of Partner Services at
Intercambio
, recently answered questions on how they, as nonprofit leaders, continue to lead their organizations through challenging times and into the future.
How is your organization delivering on its mission under the current COVID-19 crisis?

Annie Davies:
United Ways have long taken a leadership role in community emergency and response. In the recent past, the majority of this response has been to natural disasters, which often entails increasing 2-1-1 call center capacity, assisting with the recruitment and coordination of volunteers, and raising and distributing funds to mitigate damage to, or the loss of, a home, vehicle, or personal belongings. Similarly, during the COVID-19 pandemic, United Way of Larimer County pivoted operations almost overnight to respond to the economic impact of COVID-19 public health orders and the shifts that families and individuals had to make to try and slow the spread of the virus. This included re-imagining the organization's homepage as a one-stop-shop for human service resources, standing up a collection and distribution center for everything from diapers to cleaning supplies, hosting mobile blood drives and partnering with the local community foundations to raise and distribute over $1 million in funding to direct service organizations responding to new and increased requests for basic needs.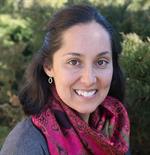 Rachel Fuchs:
Intercambio is continuing to deliver on our mission of providing English language education, resources, and training to create meaningful connections, build cultural awareness, and inspire confidence. Now, rather than offering in-person classes on-site at our buildings, public locations, and students' homes, we are offering online classes. While our local program numbers have reduced drastically (from approximately 500 students per class session to 150), we have seen great success with our transition. Students and teachers that never thought an online option was possible are learning that it is. Not only are they maintaining relationships, but they are building broader connections as we are now able to connect people from different geographies, and people who were previously limited due to transportation or scheduling barriers are able to participate. From a national perspective, we have continued to support our partner programs by providing more teacher training opportunities online and consulting with programs looking to make a transition to online learning.
What do you see as the biggest challenges for nonprofit leaders right now? Has your leadership approach evolved since the COVID-19 crisis began?

Annie Davies:
Planning for uncertainty and developing a culture and way of doing business that supports a nonprofit's ability to change quickly. I am a very data-driven individual, and the UWLC staff have worked hard over the last couple of years to refine our grantee evaluation process to be more outcome-focused and quantitative. That said, as a funder during the COVID-19 crisis, we made decisions to increase the level of support to community agencies, while also providing more flexibility regarding the use of funding and our outcome reporting.
Rachel Fuchs:
Nonprofit leaders are being forced to test their assumptions about how their programming "has to happen" and be willing to try new ways of operating that would have previously seemed impossible. At the same time, we are being challenged to address issues of inequity that have become even more apparent in a world where technology is the primary way to execute our missions. For example, while online learning for us has no doubt been successful, we must be mindful of the fact that underserved communities often do not have access to reliable internet connections, nor do they have the immediate knowledge and skills to connect digitally. And those that previously relied on public internet connections—such as in schools and libraries—no longer have those access points. Personally, I have been forced to value uncertainty and flexibility in a way that hadn't seemed as immediately critical in the past—both to stay nimble as a department, and to inspire my team to adopt these values as well.
Have you found new opportunities to grow your organization in ways you may not have done in less tumultuous times?

Rachel Fuchs:
Yes! We have thrown around the possibility of online classes for many months. The barriers always seemed too large to overcome given our success with in-person learning. Being forced to transition to online learning has allowed us to envision larger possibilities. We are now working on a platform that would allow for our model to work at a national level by providing a fully online volunteer teacher training and connecting teachers in areas with low demand for English classes to areas in the country where there is an excess of students.
Annie Davies:
At UWLC, we have prioritized diversification of revenue streams and increasing shared operational services. COVID-19 has highlighted the importance of these initiatives. Moving into 2021 and beyond, I believe that nonprofits will need to reduce operating costs to meet constrained budgets and/or growing demand for services. In response, United Way is offering shared human resources staffing/support, the opportunity to buy-in to marketing and graphic design expertise, grant writing services, and below-market rental spaces to nonprofits and small businesses in Larimer County. These shared services not only provide us with a new funding stream, but also allow us to achieve an important part of our mission—to increase capacity of the nonprofit sector as a whole.
In a struggling economy, it can be hard for nonprofits to generate income. How are you approaching development during this time?

Annie Davies:
In addition to shared services, we are utilizing the resources provided to us through our affiliation with United Way Worldwide to become a more digitally savvy organization. Our development staff are busy creating engaging online experiences for our donors to replace the in-person visits they normally make to corporate partners during the summer and fall. Our leadership giving staff are planning small get-togethers and individual in-person or online meetings to take the place of our larger donor stewardship events, and we are examining our online presence to ensure that content is engaging and web or mobile giving is easy!
Rachel Fuchs:
Of course, the concern for organizations dependent on donor funding is the fact that a weak economy means fewer dollars to go around. Also, many foundations have shifted to different funding areas, as the real need for basic services has increased in the hardest-hit areas. We have always maintained a commitment to communicate honestly and comprehensively with those who support our program's work and, as a result, our donors have really stepped up. Our commitment to communication has made the current ask effective and, I believe, inspired folks to contribute even when times are tough. We have also always made a commitment to diverse streams of funding to better buffer a hit to any one funding source. For example, a decade ago, we began investing a lot of resources into an earned income model. In our last fiscal year, which ended June 30, nearly 25% of our income came from product sales. While the need for diversified funding and earned income has always been real, the economic impact of the current pandemic has made this even more apparent.
What will your organization look like in a post-COVID-19 world?

Rachel Fuchs:
Intercambio is a living, growing, and learning organization. We are committed to our mission. That will never change. And, we see the world as our oyster. What I value most about how we do what we do is our willingness to adapt and shift as the needs of our participants change over time. As such, I don't think we'll necessarily "look" a whole lot different in a post-COVID world. We'll continue to focus on facilitating meaningful connections and building cultural awareness through English education. We'll just be moving our celebrations of learning online!
Annie Davies:
The importance of United Way is more real to me now, in the "age of COVID" than it has ever been before. The organization's strength is its commitment to making sure donor dollars go to the best, most effective programs possible and that donations from many are combined to create significant impact in the areas of health, education, and income. There is no room in our communities for duplication of services or redundancy of back-end operations when the need is so great and the future is uncertain. United Way may have to operate differently, but we will continue to increase collaboration across sectors to find solutions to our community's evolving needs in a way that reduces the needs of tomorrow.
Categories:
Nonprofit Management & Leadership

School of Public Affairs

|
Tags:
alumni
School of Public Affairs