Five Questions for SPA Alum Jane Hansberry, former Associate Clinical Professor at the University of Colorado Denver School of Public Affairs
Ellen Patterson | School of Public Affairs
Oct 18, 2023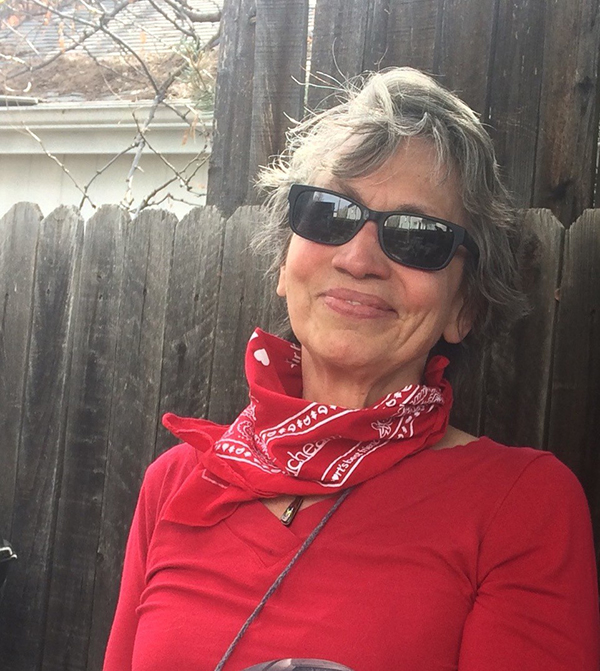 Please talk about your career in public service. What organizations have you worked for and what roles have you held?

I discovered early in my career an affinity and aptitude for programmatic and organizational start-ups. My programmatic start-up experience began in New England when I created summer programming for New England Adaptive Sports, the organization that taught me to ski. The skills and knowledge gained were invaluable for my position as founding executive director of Mountain Family Center (MFC) in Granby, Colorado. Following my time at MFC I moved to a position at a new local government agency, Fraser Valley Metro Recreation District (FVMRD), where I created children's arts and sports programs and where I was subsequently hired as administrator of the FVMRD. After receiving my MPA in 1990 I was hired as founding administrator of the Scientific and Cultural Facilities District (SCFD), a position I held for a decade. Post-SCFD, my practitioner career has included leading organizational "turn-arounds" and serving as an executive director for an arts education organization (Think 360 Arts for Learning). Interestingly, I found the same skills that stood me in good stead with start-ups were integral to success with organizational turn-arounds. This work was followed by joining SPA faculty in 2015.
What has been most meaningful to you about your career?

A timely question for me. I have recently wound up seven years on the SPA faculty and am in a reflective space about what is next. We all want to be purposeful and useful. I have been lucky; I've had great opportunities to make good use of the "Jane machine". That luck was coupled with knowing my strengths and core beliefs and not pursuing organizations and positions that run contrary to them.
Throughout, I have endeavored to follow Buckminster Fuller's counsel, "I look for what needs to be done. After all, that's how the universe designs itself".
Given your experience in the nonprofit world and as a faculty member at SPA, how have you seen the field of public service change since you began your career? What do you see as the biggest challenges that the field faces?

I will focus on the nonprofit sector, albeit I have spent approximately half my practitioner career in the public sector. The changes in the nonprofit sector over the past 40 years – technical, political, philosophical – are profound. With respect to technical changes, the field has become far more sophisticated in management. There is greater understanding of what the nonprofit sector can adopt from the private and public sectors. Those sectors have far more resources and it feels like a win/win for the nonprofit sector to benefit from those resources. At the same time, and importantly, the nonprofit sector's political and philosophical identity continues to emerge as a force for social change and equity.
The urgency of continuing progress in social equity is a clarion call as is, relatedly, the movement to de-colonize philanthropy. A few years back I had the opportunity to teach a class in comparative civil society. I drew from the late Lester Salamon's work at John Hopkins' Center for Civil Societies Studies to develop the course curriculum. Teaching the class deepened my understanding of how civil society, and within civil society, the nonprofit sector, are shaped by the state and private sector power dynamics. Putting public service and the nonprofit sector in this larger context is illuminating and constitutes an important challenge to the field: will the nonprofit sector serve to maintain inequitable societal structures, or will it challenge those structures?
What is your favorite memory of the School of Public Affairs?

Hmmm….so many memories. I do think the best memories occur in our lives' small moments and spaces. A few that come to mind for me include: those times when I saw a student who had challenged themselves and struggled come through the other side; when a colleague had a win and I could celebrate with them; when an entire class would break up with laughter over a shared experience; when folks came together in shared empathy and compassion to acknowledge pain and loss.
What advice would you give to current students at the School of Public Affairs?

Enjoy being in community with others focused on public service. It is a privilege to be in the realm of ideas. Leverage the investment you have made by going beyond classes and course work and meeting the folks who come to lecture, serve on panels, and speak at SPA events. Reach out to folks who interest you. Students have a special place in society; I urge you to own that space and your right to be curious and engage widely. Finally, give yourself grace for when it's tough and extend that same grace to others.
Categories:
Colorado & Communities

Nonprofit Management & Leadership

School of Public Affairs

|
Tags:
alumni
School of Public Affairs