An interview with Kristen Freaney on breaking into the outdoor industry, diversity and COVID-19
Guest Contributor
Apr 7, 2020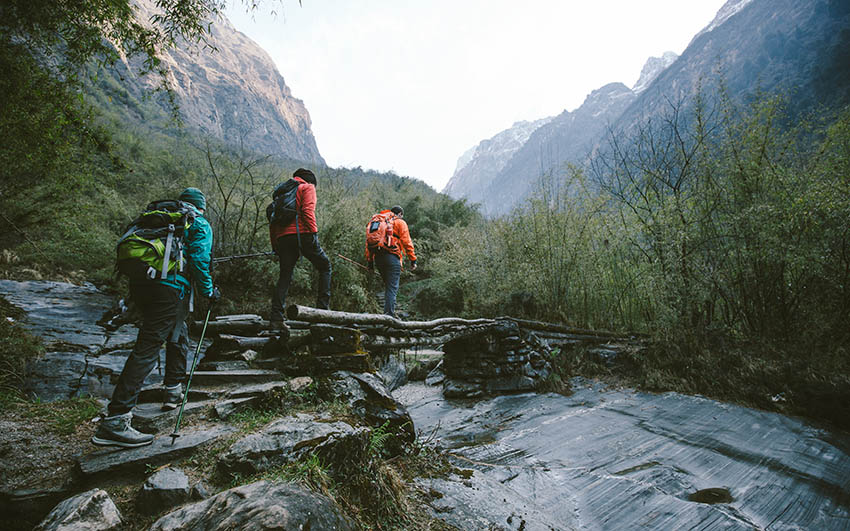 Editor's Note:
Emma Sindelar (AMPA '20) completed this interview with Kristen Freaney from the Outdoor Industry Association as part of her specialization in nonprofit management. Specializations are an opportunity for students in the accelerated Master of Public Administration program to customize their degree by completing a series of co-curricular activities in their area of interest. These activities are intended to deepen a student's understanding of a content area and to provide opportunities for professional development.




Kristen Freaney (pictured below) is the Director of Emerging Leaders Programs & Skip Yowell Future Leadership Academy at the Outdoor Industry Association. The Outdoor Industry Association is a membership-driven trade organization for the outdoor industry. In collaboration with its members, OIA is a force for the industry in recreation and trade policy, sustainable business innovation and increasing outdoor participation.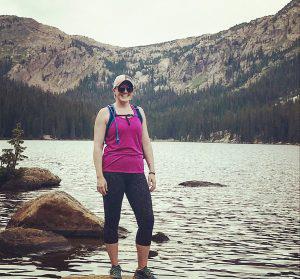 What's involved in your role as Director of Emerging Leaders Programs & the Skip Yowell Future Leadership Academy?

The Skip Yowell Future Leadership Academy (FLA) is a six-month intensive professional development program for people across the U.S. and Canada who work in the industry. We focus on leadership development principles, and then we also delve into a lot of issues around industry trends, data, and things that are important to the industry like sustainability, climate, and trade policy. And the aim is to prepare them for higher-level leadership positions within their companies or within companies within the industry.
I'm also in the process of building certificate programs through university partnerships that will help people on-ramp into the industry. We're partnering with various universities on certificates for sustainable supply chain, environmental policy and stakeholder engagement, and responsible business. They're online and don't have any prerequisites, so we really wanted to make them widely accessible to lots of different people. And the aim is to help people who maybe don't have that specific experience and are finding it hard to break into the industry.
What I do is different every day, which is what I like about it. I might be hosting a webinar for the FLA and then having a call with a university on how to help them start up a program or checking in on our business certificate programs. I get to develop curriculum or facilitate discussions with the FLA group, but then I also get to work on larger scale programming, like our certificates or professional education strategy for the industry. So I get to do a lot of different things.
What's a large challenge that your member organizations and the industry are facing?

Well, I think we're in a moment where it's become very clear that one of our biggest issues as a society is racism and the issues of racial justice, equity, diversity, and inclusion. And when society grapples with these big issues, so does our industry. You look at the history of the outdoor industry and we've created this echo chamber that's made-up of people who largely look the same. I think within the last five to seven years the industry has started to notice that it's to our detriment that we have not diversified. And in a lot of ways it wasn't done intentionally, it was just birds of a feather flock together. But the demographics of the U.S. are changing, and companies have to be responsive to that. This is an opportunity for companies to become more in tune with what different consumer segments are wanting, and to do that authentically, they need to have diverse folks around the table contributing to those conversations.
You even see it on a different level in terms of making apparel that actually fits women and diverse groups of women. Those conversations weren't happening until women were around the table and saying, "Hey, we have hips and we need you to make things that fit hips." So I think the industry is starting slowly to see that this is something that we have to address. The industry has had conversations around these topics but now we need to start taking action and making changes to create meaningful progress.
How has that challenge been addressed in the programs that you're running?

When I first started in July of 2018, this was a big issue for me. We made a concerted effort to start tracking demographic information, concentrating on getting diverse groups of people—both visible and invisible diversity—into the program. And we've made some strides on that. I also contracted with the Avarna Group to run the diversity, equity, inclusion module of our program. And I think it was so much more high impact coming from folks who live in that world and do that work than it would have been coming from someone like myself. So those were some major changes that I made in the program in the first year. It was interesting to see then, that as an organization, OIA started to feel a little bit more comfortable with dipping their toe into this world. So we're making incremental progress, but we can do better for sure.
On the flipside, what's the biggest opportunity that you've seen in the nonprofit outdoor field?

The most exciting thing for me has been a shift in the approach to education and professional development. I think this industry has always kind of shirked more traditional education routes and programs. This has been a place where people who didn't go through the traditional high school or college experience could come and work and not feel like they were outcasts or unhireable or that kind of thing. And as a society, we're understanding that not everyone needs to go to college and get a degree and that it's not reasonable to tell people that they have to do that in order to get a job. But, we can still provide educational opportunities for folks to learn about what's going on in the industry and to learn about themselves and how to be good leaders. It's been really exciting to see the appetite for these conversations and the desire for people to have more educational opportunities to keep on top of a really dynamic and ever-changing industry and to make sure that they are leading in a way that is driven by their passion and their values.
How is the situation with COVID-19 impacting OIA's current work?

We've been able to really shift gears quickly and set up a whole coronavirus-based hub for our members and other organizations in the industry. So we're providing almost daily education webinars for folks to stay on top of small business loans that are coming out, the economic stimulus packages, things like that. I think a lot of folks are relying on us for really up-to-date information on how their companies can survive and weather this really uncertain time. We've also had companies come to us and say, "How can we retool to manufacture personal protective equipment, and how can we be helpful?" So we're now developing some guidance around getting in touch with the right folks at the state and local level to make sure that you're actually meeting a need, and you're not just producing things that can't get to people.
Finally, what has helped you get to where you are, and what advice would you have for others who want to achieve something similar?

I would say, recognize when you have a great boss and take advantage of that. I've had some great bosses over time and have been able to learn a lot of lessons. So, recognizing when you're in that situation and know that it's not always going to be that way - and really learning what you like about an organization, what you like about a work environment, and what you're unwilling to tolerate at a point when you have a choice.
For me it's also been saying yes to lots of different opportunities and taking them as they come. I thought I was going to be a psychologist with a private practice, and then my career prior to this was in higher education, working in career services. So I think we all develop some path that we think we're going to follow career-wise, and I think being able to let go of those paths that we create in our own heads and take advantage of something that's in front of us is really important.
For folks that are graduating this year, this especially is one of those years where the path you envisioned for yourself might not be achievable right out of the gate. So I think just being flexible and adaptive to take on opportunities that are available and to keep in mind that once we get through this time and get back to whatever our new normal is going to be, those opportunities to work in your dream job or dream industry are going to open up. It may just not be right this minute. Having graduated in 2008, this was not a great time to come out of school as well. And it sounds cliché, but it does get better. We are going to get through this. It'll be winding, but you'll find your way.
Interview edited for length and clarity.

Categories:
Energy & the Environment

School of Public Affairs

|
Tags:
alumni
School of Public Affairs